Headspace
Reduce stress, increase your focus, and sleep more soundly using this app.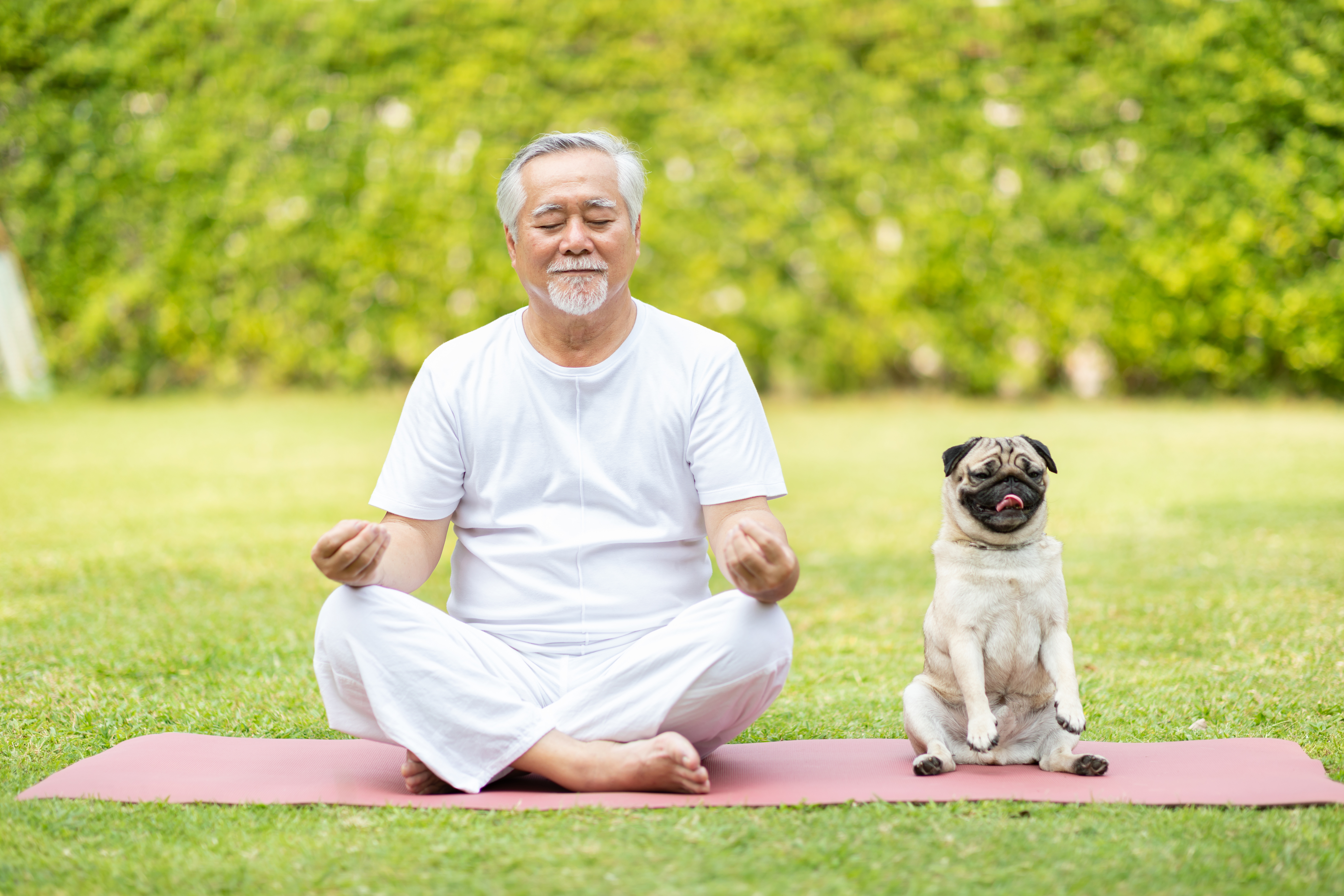 Headspace is an app designed for mindfulness and meditation.
It's used by many SCAN employees to reduce stress and add focus to their days. We've been so impressed by Headspace that it's now being offered to you, free of charge, as part of your SCAN benefits.
Why should you use Headspace? Mindfulness techniques can help you reduce stress, increase your focus, and sleep more soundly. With hundreds of exercises for meditation, sleep, focus, and movement, Headspace can help you start and end your day feeling like your best self. Better still, you can use Headspace on your smart phone, tablet, or computer. You'll have access anytime, anywhere you need a little stress release or relaxation time.
To join Headspace, simply go to: headspace.com/scanhealthplan and follow the directions to sign up.
Contact SCAN
Questions about this benefit? SCAN Member Services is here to help: (800) 559-3500 TTY: 711
Frequently Asked Questions for Headspace
Q: What do I need to use the Headspace app?
A: You'll need a smartphone or tablet and access to wi-fi or a cellular data connection. Sessions can be listened to directly or downloaded to be used offline. You can also use your computer to make use of Headspace sessions directly from their website. So, you can have access to any session, any time.
Q: Can I use Headspace on my computer?
A: Yes. As a SCAN member you'll have access to Headspace sessions on your computer, simply by registering and then logging on to their website.
Q: How can I download the Headspace app to my smartphone?
A: Depending on the type of phone you have you can find the Headspace app on either Google Play or Apple App Store.
Q: I'm having trouble registering for Headspace. Can someone help me?
A: Yes. Just call SCAN HEALTHtech, your 24/7 tech hotline for help using your computer, tablet, or smartphone for health-related purposes. They'll be happy to help you set up the app on your devices. Plus, they can help you troubleshoot any issues you may be having. Contact SCAN HEALTHtech at 1-833-437-0555.
* Headspace is a third-party application that is available to you at no additional cost as part of your SCAN membership. The data privacy practices of third-party applications may be different from those of SCAN. You should consult the third party's privacy notices for information on their privacy practices.