Meal Delivery
Home-delivered meals for members who are homebound or need nutritional support.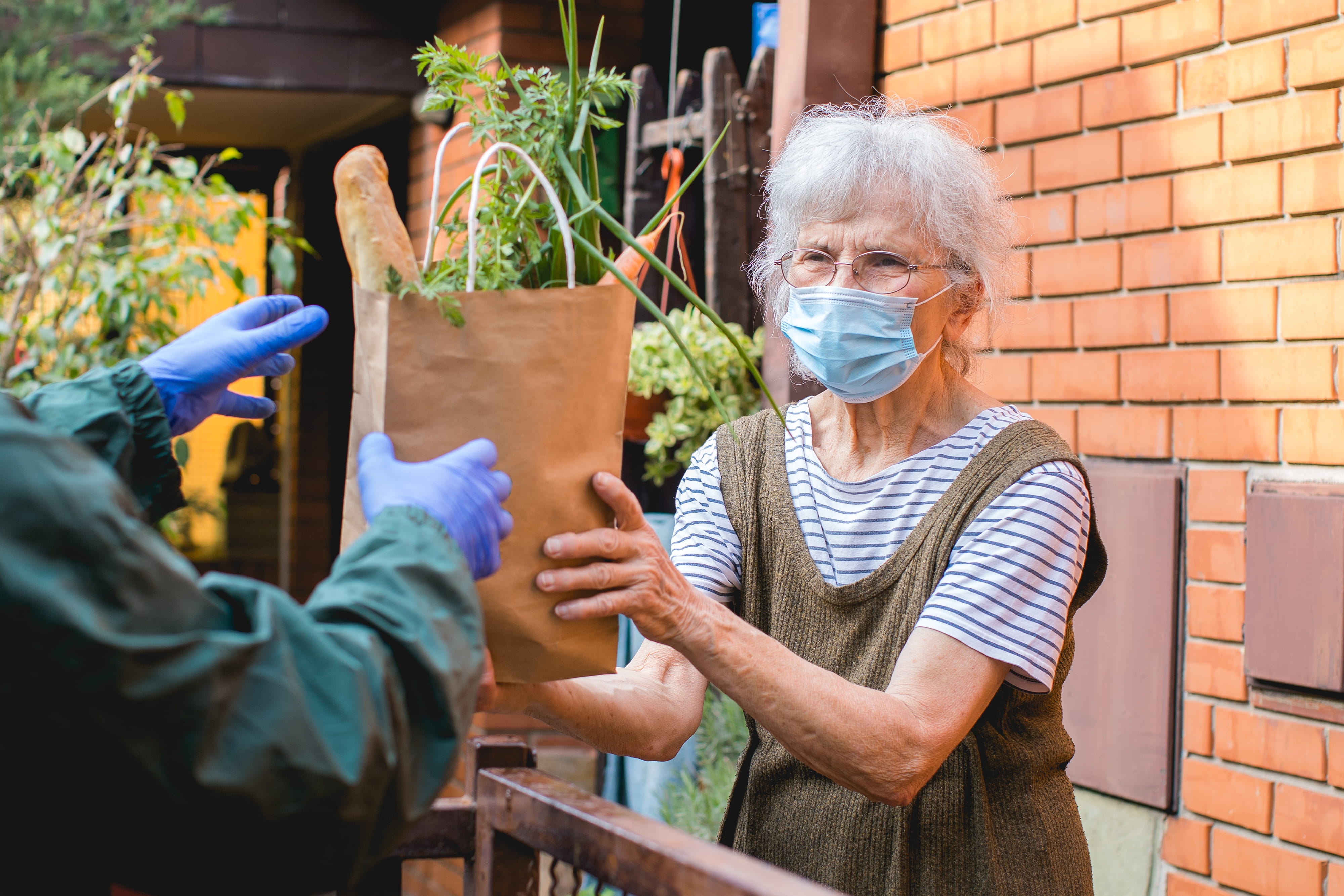 If you're caring for a SCAN member with a chronic condition, you may be able to have fully prepared meals delivered to their doorstep. These home-delivered meals are specifically designed to make your job a little easier by helping maintain a nutritionally balanced lifestyle for the SCAN member you provide care for.
$0 per meal
Health specific menu options (nine health support menus, e.g., lower sodium, diabetic-friendly, etc.)
Members must meet specific criteria and have one or more of the following conditions: cancer, ESRD, diabetes, cardiovascular disorders, congestive heart failure, dementia, Parkinson's Disease, or for a condition that requires the member to remain at home for a period of time.
Meal delivery is for up to 28 days (up to 84 meals per year), so you don't have to worry about grocery shopping or planning and preparing meals to support chronic condition management for a SCAN member.
Contact SCAN
Questions about this benefit? SCAN Member Services is here to help: (800) 559-3500 TTY: 711
Frequently Asked Questions about Home-Delivered Meals
Q: How do I know which menu to order to make sure I get the right meals for my loved one?
A: When you call SCAN Member Services to request the meals, we'll help you determine which menu will work best for your SCAN member's specific condition or needs.
Can I get the home delivered meals just for the days or specific meals that I need them?
A: Yes. You can use the member's home-delivered meals benefit to receive meals for the specific days or meals, up to 28 full days or 84 specific meals per year. Please call SCAN Member Services for help on how to order your meals.
Q: I am a SCAN member with a covered chronic condition. Can I order these meals for myself?
A: Yes. You can order meals to be delivered to your home. Please call SCAN Member Services to confirm you're eligible.
Q: I just broke my hand and cannot cook for myself. Can I use these meals while I recover?
A: You may be eligible for the meals. If your injury requires you to stay at home, or if you have one of the covered conditions, you can order meals to be delivered to your home. Please call SCAN Member Services to find out if you're eligible.
Home-Delivered Meals are part of our Solutions for Caregivers
We understand the critical role you play as a caregiver—and the challenges you face. That's why SCAN offers benefits and services that will help you stay physically and mentally healthy. If there's something you have an interest in knowing more about, we encourage you to take a few minutes to complete our Caregiver Help Form Or email us and let us know what you're interested in learning about or to get answers to your caregiving questions.