Respite Care
For SCAN members who have or are caregivers, find out about Respite Care.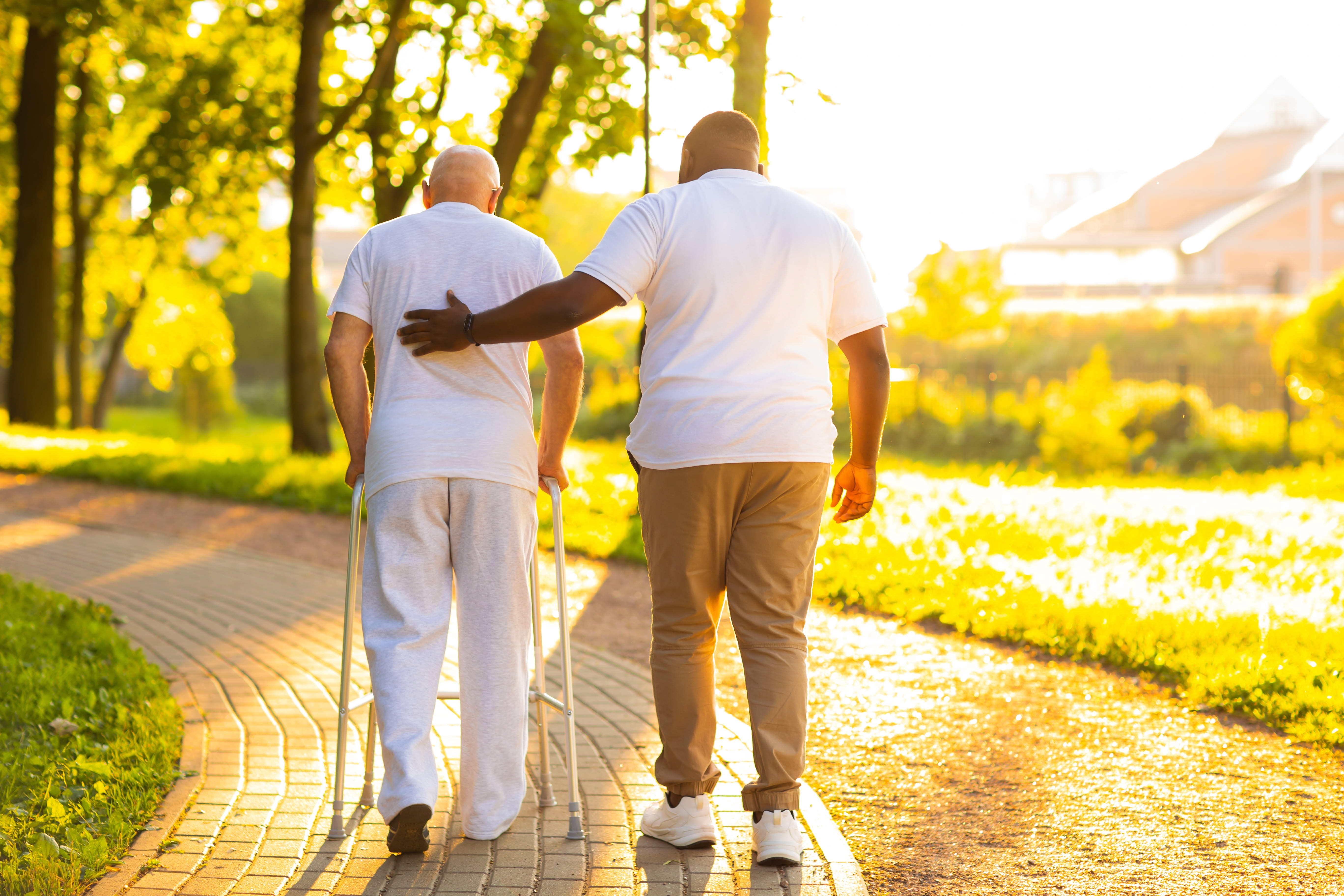 SCAN offers a caregiver support benefit for many plans called Respite Care.
Caring for a loved one can be rewarding—but it can also be physically and emotionally demanding.
SCAN knows that caregivers need time to themselves so that they can be healthy and better able to take care of our members' health, too.
Designed to relieve a loved one who cares for a SCAN member full time and without pay, our Respite Care benefit includes up to 40 hours of caregiving services per year. The service must be used four hours at a time and provided in the member's home.
We've found that many family members taking care of a loved one worry about the burdens of caregiving but feel guilty about taking time for themselves. With SCAN Respite Care, your loved ones get the support needed to take care of both their health and yours.
The Respite Care benefit isn't available in all plans. Please check your Evidence of Coverage to see if the benefit is included in your plan.
Contact SCAN
Questions about this benefit? SCAN Member Services is here to help: (800) 559-3500 TTY: 711
Frequently Asked Questions about the Respite Care Benefit
Q: How far ahead of time do I need to call for Respite Care?
You should call SCAN Member Services at least two weeks in advance to schedule a Respite Care worker visit to your home.
Q: Who will fill in while my regular caregiver is gone?
SCAN contracts with various agencies to provide you with Respite Care services. You'll qualify for this benefit if you currently have a full-time, unpaid caregiver providing you care in your home.
Q: What kind of care can I get?
Respite Care can include services like bathing, dressing, meal preparation, light housekeeping and companionship.
Q: Can I use the service at any time, even overnight?
Yes. You can choose to use your benefit for overnight care if needed. You'll need to discuss this with SCAN when asking for the specific services you need.
Q: Is the Respite Care benefit available in all plans?
Q: Can the care be provided somewhere other than my home?
No. Respite Care services must be provided in the residence where you primarily receive your care.
Q: I'm a SCAN member caring full time for my spouse, who is not a SCAN member. Can I use the benefit for me to be able to get someone to care for my husband when I can't?
Unfortunately, no. The Respite Care benefit is intended to only relieve a SCAN member's unpaid caretaker.
Respite Care is part of our Solutions for Caregivers
We understand the critical role you play as a caregiver—and the challenges you face. That's why SCAN offers benefits and services that will help you stay physically and mentally healthy.
If there's something you have an interest in knowing more about, we encourage you to take a few minutes to complete our Caregiver Help Form. Or email us and let us know what you're interested in learning about or to get answers to your caregiving questions.