Caregiver Workshops
Full of helpful information, SCAN Caregiver Workshops can make caregiving easier.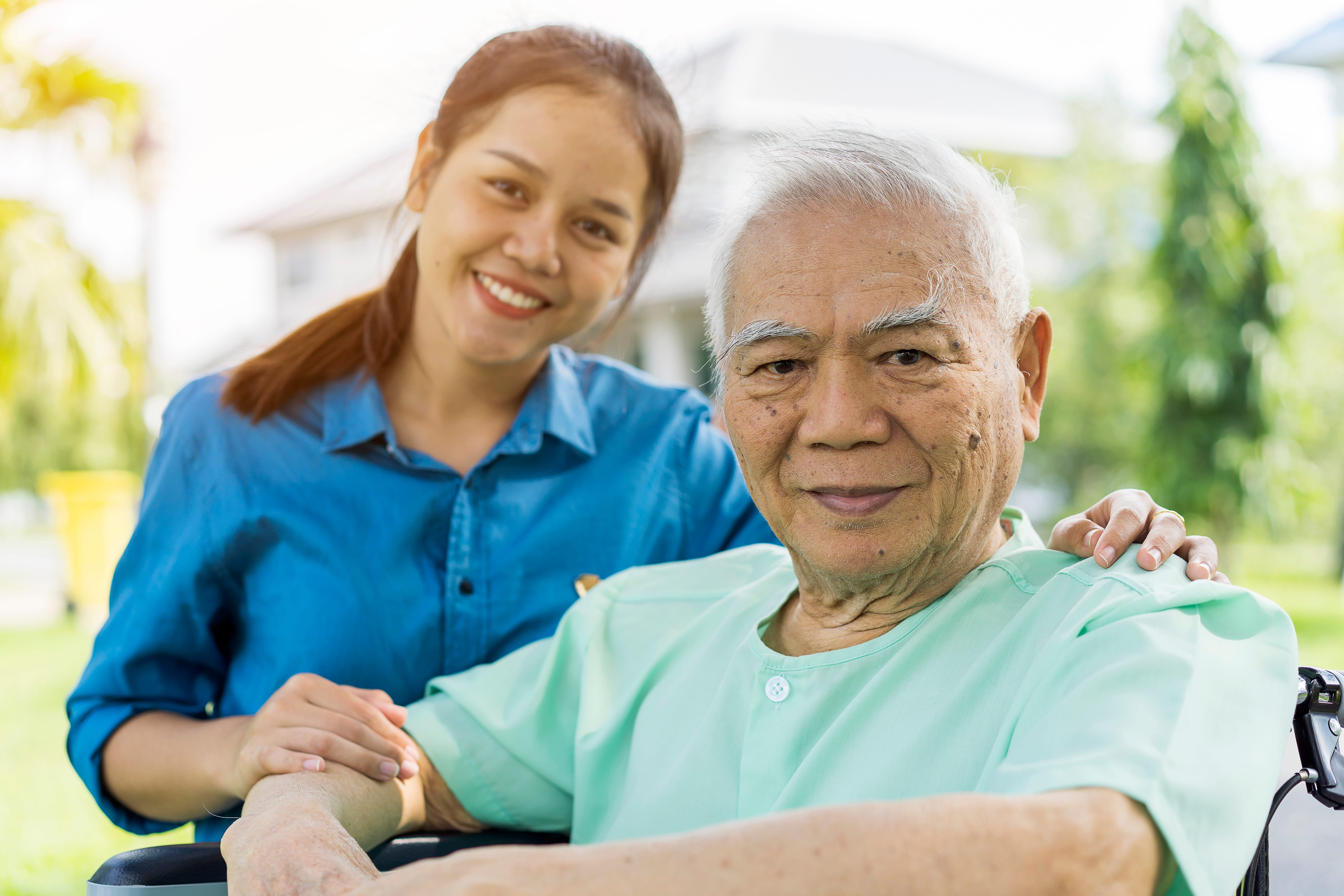 We encourage you to take part in our Caregiver Workshop series. The workshops provide information, tips, resources, and support in a group setting to help make your role as a caregiver easier. This 4-week series is designed to fit into your busy schedule, and we offer them several times throughout the year in both English and Spanish. Please see the FAQs below for more information on the workshops.
Frequently Asked Questions about Caregiver Workshops
Q: What are the topics covered in the online workshops?
A: There are four sessions as part of the workshop series. Each workshop is 1 hour long. The topics include:

Session 1: Your Caregiving Journey — We'll discuss things key to your caregiving role including acting as a medical advocate, care navigation tips, caregiver rights, alternative care and recognizing abuse.
Session 2: Communicating with a Care Team and Building Support — This session focuses on managing medical care including telemedicine, getting more from medical appointments, creating care plans and how to establish a support system.
Session 3: Advanced Care Planning — This session will cover the steps needed for you and your loved one to plan ahead for healthcare decisions to ensure you get the medical care you want.
Session 4: Self-Care — Our final session focuses on staying healthy as a caregiver. Learn how to prevent burnout, recognize your needs, barriers, and limitations, and find the resources you need.
Q: Who are the online Caregiver Workshops for?
A: The Caregiver Workshops are for SCAN members who are caregivers and for those family or friends who are caring for a SCAN member.
Q: Is this a presentation or will I have a chance to talk and ask questions?
A: Although we'll be presenting on the four different topics, we very much want each session to be one where caregivers can share and learn from one another. In this discussion group, we encourage your comments, stories, questions, and feedback during the sessions, so it's an interactive experience for all.
Q: When are the online workshops?
A: There are three English workshops series scheduled in February, May, and September. There are three Spanish workshops series scheduled for March, June, and October. For more information on the on dates and time, visit our Events Calendar.
Q: How do I sign-up for the Caregivers Workshops?
A: There are three ways you can contact SCAN to learn more about the workshops and sign-up.
No matter which way you choose, a SCAN team member will reach out to you within three days.
Q: Do I have to take the whole series of Caregiver Workshops at once?
A: No. The workshop sessions are designed to be taken around your schedule. Feel free to attend the ones that are convenient for you. If you miss a session or two, you can attend the next time they're offered.
Q: How do online workshops work?
A: Our online workshops are delivered in a group setting using Zoom. Sessions will have two facilitators from SCAN's care team to help along the way.
We register you, using your email address, and email you a Zoom link to click when it's time to join. If you've never used Zoom, or have trouble using your email, you can contact SCAN HEALTHtech to help you with any needed set-up.
Caregiver Workshops are part of our Solutions for Caregivers
We understand the critical role you play as a caregiver—and the challenges you face. That's why SCAN offers benefits and services that will help you stay physically and mentally healthy. If there's something you have an interest in knowing more about, we encourage you to take a few minutes to complete our Caregiver Help Form. Or email us and let us know what you're interested in learning about or to get answers to your caregiving questions.
Contact SCAN
Questions about this benefit? SCAN Member Services is here to help: (800) 559-3500 TTY: 711