Hearing
Most plans offer hearing exams and hearing aids through TruHearing®.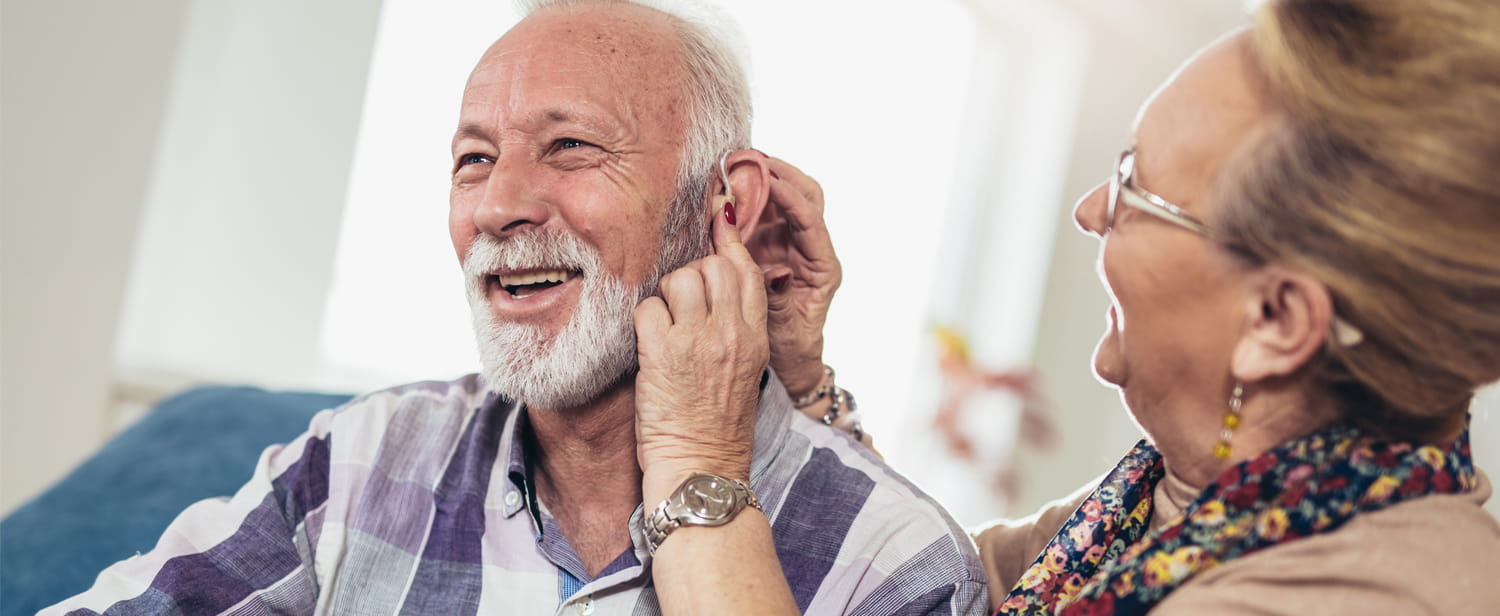 SCAN offers a hearing aid benefit through TruHearing® for most SCAN plans.
This benefit allows you to buy hearing aids at a reduced cost through TruHearing. You're covered for up to two hearing aids per year. And you can choose from many hearing-aid styles in both Advanced and Premium models. For most SCAN plans, the copay per hearing aid is either $450 or $750* per aid, depending on which of the models you choose.
The benefit also includes:
A TruHearing consultant to help you find a TruHearing provider and schedule your first appointment
A comprehensive hearing exam with a TruHearing accredited provider
The first year (12 months) of follow-up visits for fittings and adjustments to your new hearing aids following purchase
The ability to stream audio or telephone calls from a smartphone directly through your hearing aids
Three-year manufacturer warranty
A 60-day trial period
80 free hearing aid batteries included with non-rechargeable models
TruHearing's team of professional consultants will help you throughout the process, answering your questions and helping schedule your hearing examination with an accredited TruHearing Audiologist or Hearing Instrument Specialist.
At your appointment, your provider will examine your hearing and recommend a hearing device for you. He or she will provide you with information about your hearing aids, including what you can expect to experience as you get used to wearing them.
* The hearing aid benefit is not available for some SCAN plans, including Connections, Connections at Home, Prime, and employer group plans. Copays may vary. Check your Evidence of Coverage to see exactly what your plan includes.
Contact TruHearing
To contact TruHearing, call: 1-844-255-7148 (TTY: 711), Monday through Friday, from 5 a.m. to 6 p.m.
Frequently Asked Questions about the Hearing Aid Benefit
Q: I want to use my TruHearing Select benefit. Where do I start?
Your first step is to contact TruHearing. They'll verify your coverage and answer any questions before scheduling your hearing exam with a TruHearing provider.
Q: How do I schedule an appointment with my TruHearing provider?
A TruHearing representative will help schedule your appointment with an accredited TruHearing Audiologist or Hearing Instrument Specialist in your area. At your appointment, the consultant will examine your hearing and help you select the right hearing aid.
Q: Who will conduct the hearing exam?
The hearing exam will be conducted by a TruHearing provider who is either an audiologist or a hearing instrument specialist. Both are highly trained and licensed to dispense hearing aids.
Q: What will the hearing exam be like?
Your TruHearing provider will conduct a thorough hearing exam and make recommendations for your hearing aid based on your pattern of hearing loss.
Once you and your provider have agreed on the right aid(s) for your needs, your provider will order them. At your next appointment your provider will fit and adjust your hearing aids and tell you how to use and care for them.
Plus, you're covered for follow-up visits in the first year when you purchase your hearing aids through TruHearing. You'll be able to ask any questions you may have or get needed adjustments to how your hearing aids fit or function.