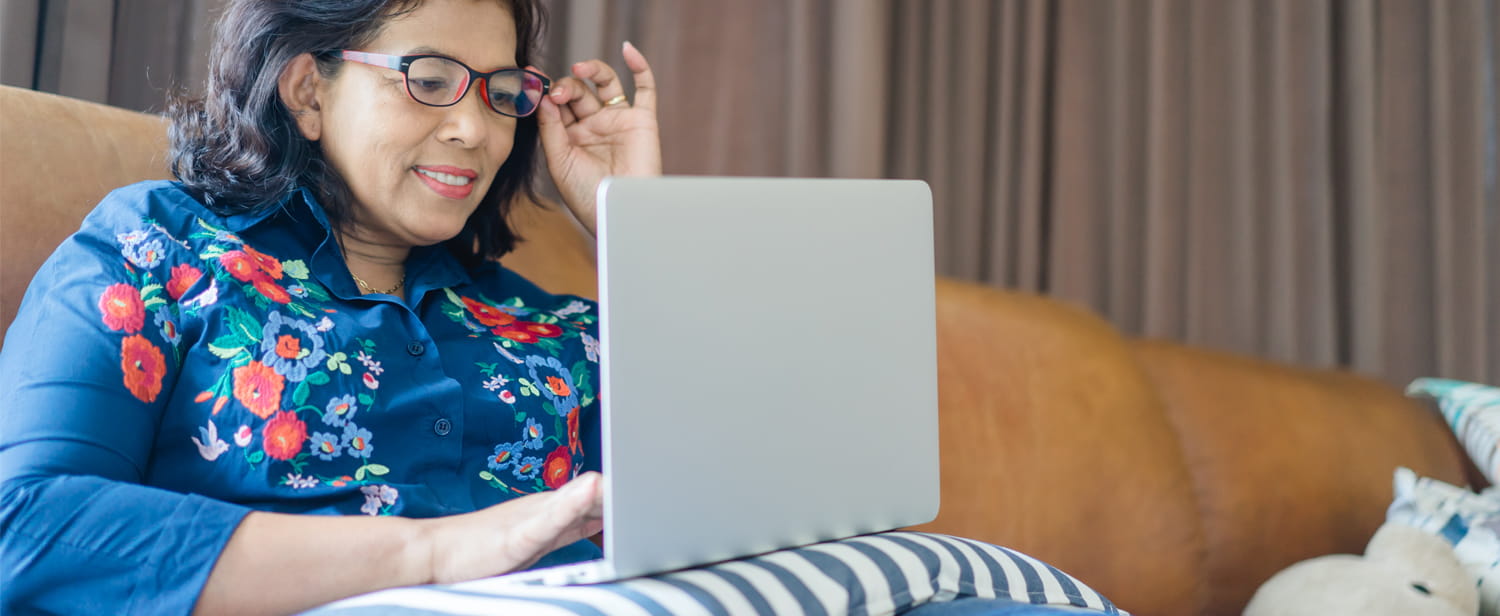 2020 Telehealth Benefit
Your telehealth benefit and COVID-19: If you have health-related questions of any kind, we strongly recommend first calling your own doctor. Many doctors are now doing appointments by phone. They have your medical history at their fingertips and can best direct your care, including ordering prescription refills.

Your SCAN telehealth benefit is best for urgent or after-hours care needs. Please know that because so many people are avoiding public places, the telehealth companies are experiencing a very high call volume, so you may have to wait on hold. You can schedule a telehealth call in advance.
SCAN offers a telehealth benefit through MDLIVE for many plans.
Telehealth lets you talk to a board-certified physician from the comfort of your own home. It's a great option for when you don't have an appointment to see your primary care doctor or when you just want a convenient alternative to an urgent care visit.
Telehealth offers a "virtual house call" for non-life-threatening conditions, like:
Constipation
Cough
Diarrhea
Ear problems
Fever
Flu
Headaches
Infections
Insect bites
Nausea
Pink eye
Rash
Respiratory

issues

Sore throat
Urinary

tract infections

Vomiting
And more
Telehealth doesn't take the place of regular visits with your primary care doctor or specialists.
Telehealth isn't available for all SCAN plans. Check your Evidence of Coverage to see exactly what your plan includes.
Frequently Asked Questions about the Telehealth Benefit
Q: When can I use MDLIVE?
With MDLIVE, you have round-the-clock access to doctors who are available any time of the day or night, seven days a week, 365 days a year.
All you need is a phone or a secure internet connection for the doctor to make a virtual visit to your living room or wherever you are.
Q: Who will I be talking to during my virtual visit?
MDLive doctors are board certified and experienced in treating the many non-life-threatening medical conditions that you would see your doctor or go to an urgent care center for.
Q: How quickly can I speak to a doctor? Do I have to schedule an appointment?
It's up to you! You can connect to a doctor right away or you can schedule your virtual visit for a later time that's convenient for you.
You can also choose the doctor you want and can even search by language.
Q: Who sees the information from my MDLIVE visit?
Only you and your regular doctor, if we have a fax number on file for him or her, will see the results of your MDLIVE visit.
Q: How much is the MDLIVE copay?
Your copay is $0 for each virtual visit.