Learning Communities
Enjoy fun activities, classes, and meet new friends through SCAN Learning Communities!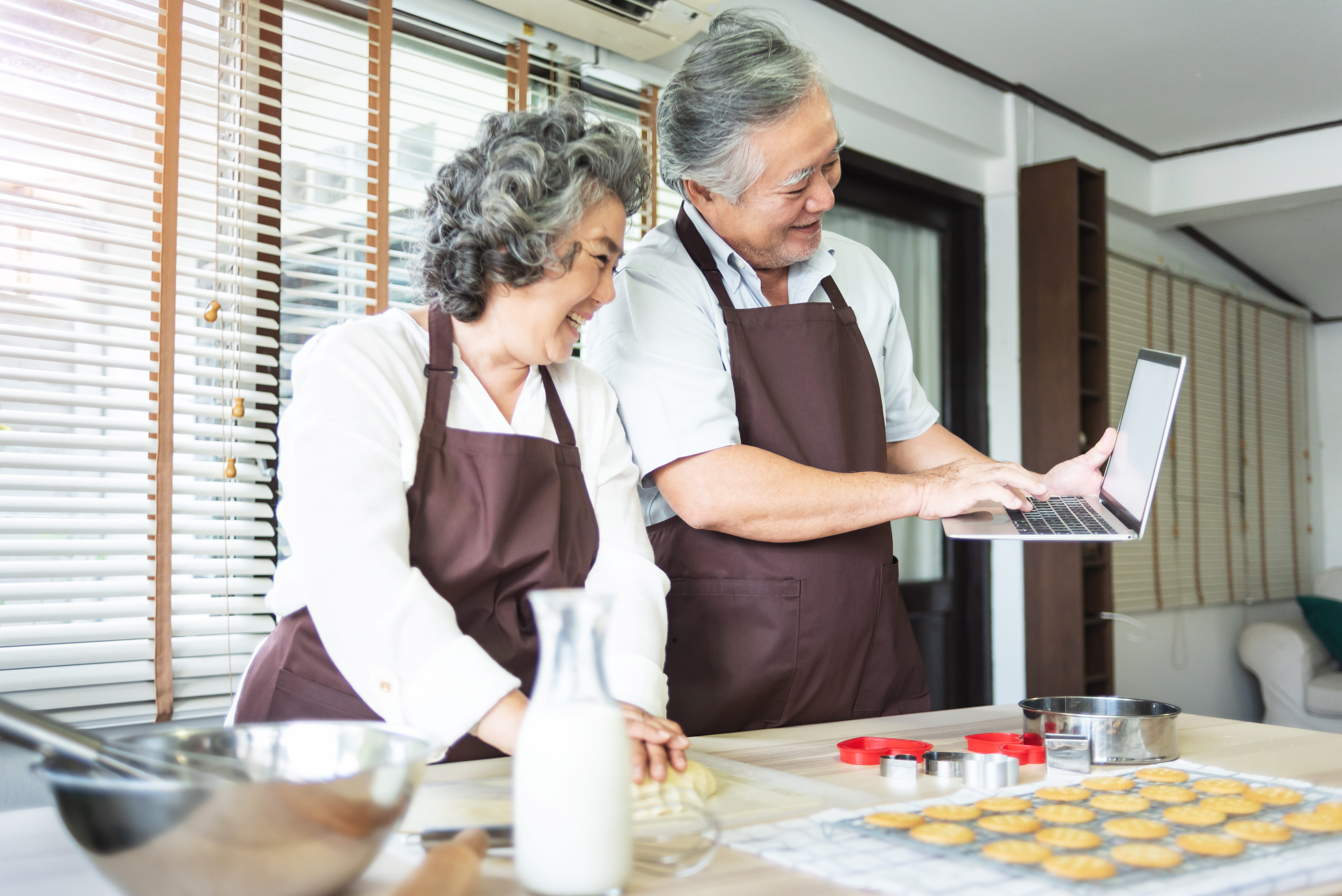 What are you doing this week? We've created SCAN Learning Communities to bring fun activities, classes, and new friends to you! Our Learning Communities help connect SCAN members together for virtual and on-demand social groups as well as for educational, health and wellbeing classes (with live and in-person events planned for future).
Got a skill or an area of expertise you want to share? You can even sign up to lead a session and share your expertise and passions with others. Events and classes are scheduled at various times of the year.
Learning Community Events: Take a look at our calendar for upcoming classes and events
More About Learning Communities? To find out more about the program, get answers to your questions, or find out about hosting your own class please contact us at the email below or call 1-562-989-5292 to speak directly with our Learning Communities Coordinator.
Contact SCAN
Questions about this benefit? SCAN Member Services is here to help: (800) 559-3500 TTY: 711
Frequently Asked Questions for Learning Communities
Q: How can I meet other SCAN members and participate in social groups?
A: That's exactly what the Togetherness Learning Communities are for. When you participate in Togetherness activities, you'll have a chance to meet and interact with other SCAN members.
Q: What types of classes or groups are being held?
A: We'll have a variety of groups, classes, and courses available. For example, a social hour, where you can meet up with other SCAN members and chat. Or book club and film buffs groups, where you can talk about the latest films you've seen or books you've read. We'll also have groups for troubleshooting tech issues. And classes to learn more about your health and wellbeing, just to name a few.
Q: Can I offer ideas for the types of classes or groups I want to attend?
A: Absolutely! SCAN Learning Communities are all about what members want. So, we want to hear from you about the sorts of groups or classes you would be interested in joining. Send an email to togetherness@scanhealthplan.com or call our Learning Communities Coordinator to let us know what you would enjoy.
Q: I would love to use my skills and share my knowledge. How can I arrange to lead a class or group?
A: We'd love to hear about a class or group you'd like to lead. You can volunteer to become a Learning Leader or lead your own group on your own time and invite other SCAN members to join you. To find out more about becoming a Learning Leader contact togetherness@scanhealthplan.com.
Q: How do I find out what courses, classes or groups are happening?
Q: I don't have the Internet, but I am interested in participating. Can I use my phone?
A: Yes. While our Learning Communities meet online, a good portion of our classes can be attended via phone. Feel free to contact our Learning Communities Coordinator to find out how to join using your phone.
Q: I want to participate but don't have a lot of experience using the Internet. Is there anyone who can help me get started?
A: SCAN HEALTHtech a free benefit that offers you telephone support from an expert who will provide assistance, education, and training on how to use your computer, tablet, or smartphone. This includes setting up an email and using Zoom for our Learning Community programs. SCAN HealthTech is available 24 hours a day, 7 days a week at 1-833-437-0555.
Q: What if I am busy the day of the class?
A: That's ok. We'll be having groups, classes, and courses on a variety of topics throughout the year, some of which may be repeated or may be available via recording. You can drop in at any time that suits you. There are no obligations!
Q: I'm having trouble connecting to Zoom. Can someone help me?
A: Absolutely. SCAN HEALTHtech can help you troubleshoot issues that you may be having. Contact SCAN HEALTHtech at 1-833-437-0555.
Q: My neighbor and friend are SCAN members; can I invite them to groups I am a part of?
A: Learning Communities are open to all SCAN members. Please feel free to invite friends and family who also have SCAN. All they need to do is email togetherness@scanhealthplan.com or speak with our Learning Communities Coordinator to get connected.
SCAN Learning Communities are part of our Togetherness Programs
We want to help you get connected, feel less alone and help improve your mental and physical health. If you would like more information about our other Togetherness programs or are interested in taking part, send us an email at
togetherness@scanhealthplan.com
. Or call our Togetherness Coordinators at 1-562-997-3156 or 1-562-989-5292.