HEALTHtech/+
Get 24/7 help using your computer, tablet, or smartphone for health-related purposes.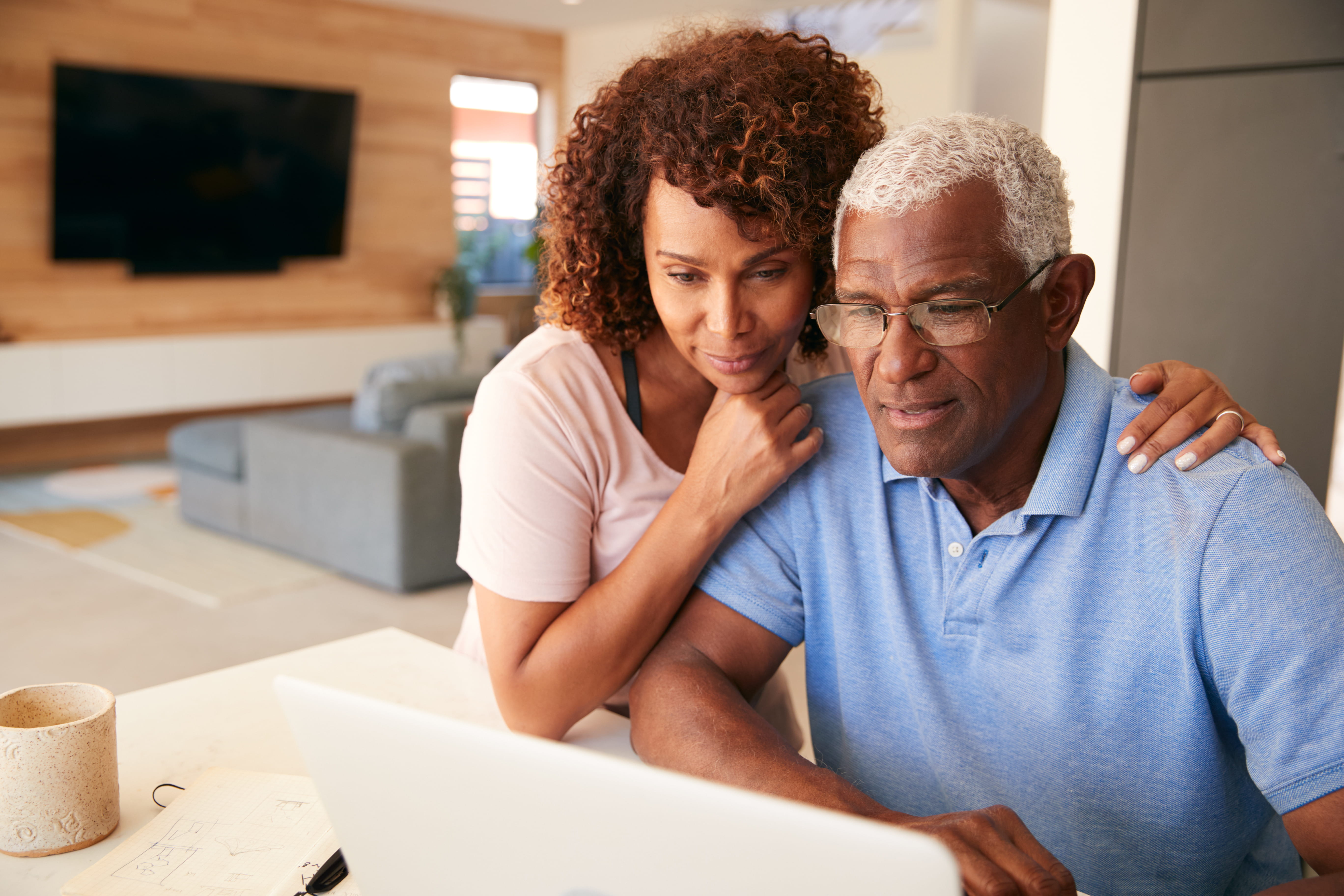 SCAN offers the HEALTHtech and HEALTHtech+ technology support benefit for many SCAN plans.
SCAN HEALTHtech is a telephone support line providing assistance, education, and training on how to use a computer, tablet, or smart phone to access information about your health or healthcare.

When you call SCAN HEALTHtech, you'll be able to talk to a tech expert who can help you with these and other health-related technology issues:

- Telehealth visit set-up and training, including the use of Zoom, Skype, FaceTime, and other platforms
- Mail-order prescription delivery set-up
- Medical group patient portal access
- SCAN online member account registration

SCAN HEALTHtech is available on all SCAN plans for $0 copayment, and there is no additional cost to use SCAN HEALTHtech.

SCAN HEALTHtech+ is also available with many SCAN plans. SCAN HEALTHtech+ offers technology services to help you online, on the phone, or in your home (check your Evidence of Coverage to see you if this benefit is available to you).

There's no additional cost to use SCAN HEALTHtech+ if it is available on your plan.
Contact SCAN's HEALTHtech
Need help setting up? Speak with a technology expert. Call HEALTHtech 1-833-437-0555.
Frequently Asked Questions About the Technology Support Benefit
Q. Can I have someone come to my home to provide technology support?
A. HealthTech+ will make every effort to try to first resolve your issue over the phone or virtually. If a home visit is warranted an appointment will be scheduled.
Q: What if I need tech help and it's a weekend?
SCAN HEALTHtech is available 24 hours a day, seven days a week. So even if you need help late at night, on a weekend, or at any time, you can call SCAN HEALTHtech and speak with one of our technology experts.
Q: What kind of things can SCAN HEALTHtech help me with?
SCAN HEALTHtech experts are technology pros who can provide education and training any time you need help using technology to access healthcare or health-related information. So, say your doctor has recommended a virtual visit, but you don't know what to do next. A call to SCAN HEALTHtech will connect you with an expert who will walk you through the steps to prepare your computer or other device for your visit.
SCAN HEALTHtech can also help with:
Ordering a prescription for home delivery
Setting up access to the patient portal at your medical group
Registering for a SCAN online member account
Q: Is there a charge for using SCAN HEALTHtech?
SCAN HEALTHtech is part of your SCAN plan. There is no charge for these calls.
Q: Is there a limit to how many times I can call SCAN HEALTHtech for help with my health-related technology?
There is no limit to this benefit, so you can call SCAN HEALTHtech whenever and however often you need health-related tech support.