We've outlined the things for you to know, do or be on the lookout for in the time before or soon after your membership begins.
Once you receive your SCAN member ID card and your membership takes effect, show your SCAN ID card at the doctor's office, pharmacy and anywhere you receive care or service.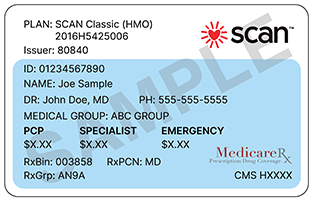 Have a question about the information or haven't gotten your ID card yet? Let SCAN Member Services know.