Patient Portal vs SCAN Online Account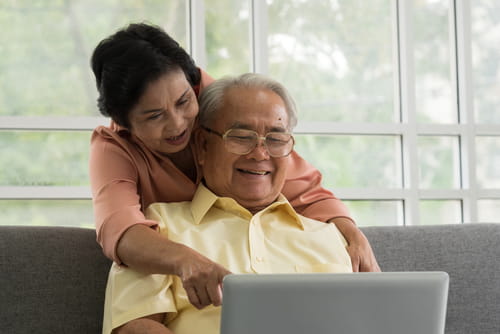 Patient portal = An online site provided by your medical group where you can access information about your care. Depending on the scope of your medical group's portal, you may be able to find your past and current medical records, book appointments, send a message to your doctor, check on test results or check on the status of a referral request. Ask your doctor if your group has a patient portal.
SCAN online account = Your virtual connection to SCAN and your SCAN benefits. With a SCAN online account, you can:
View your plan materials and Monthly Summaries (Part C Explanation of Benefits)
Set communication preferences
Pay your plan premiums
Order and manage your mail-order prescriptions through Express Scripts Pharmacy
View and print a copy of your SCAN ID card
Use your personalized Health Check Record to track needed and received care
Connect with SCAN programs like Rally and BrainHQ
If you don't already have a SCAN online account, there's one waiting for you! Sign up now at scanhealthplan.com/register.
Both a portal and your SCAN online account are open around the clock so you can take care of many things when it's best for you and without a wait.
Need help setting up a patient portal or online account? HEALTH
tech
experts can help with these and other healthcare-related technology issues. Call HEALTH
tech
: 1-833-437-0555 (TTY: 711), 24/7.