Abridge
Record details from your doctor visits with this easy-to-use phone app.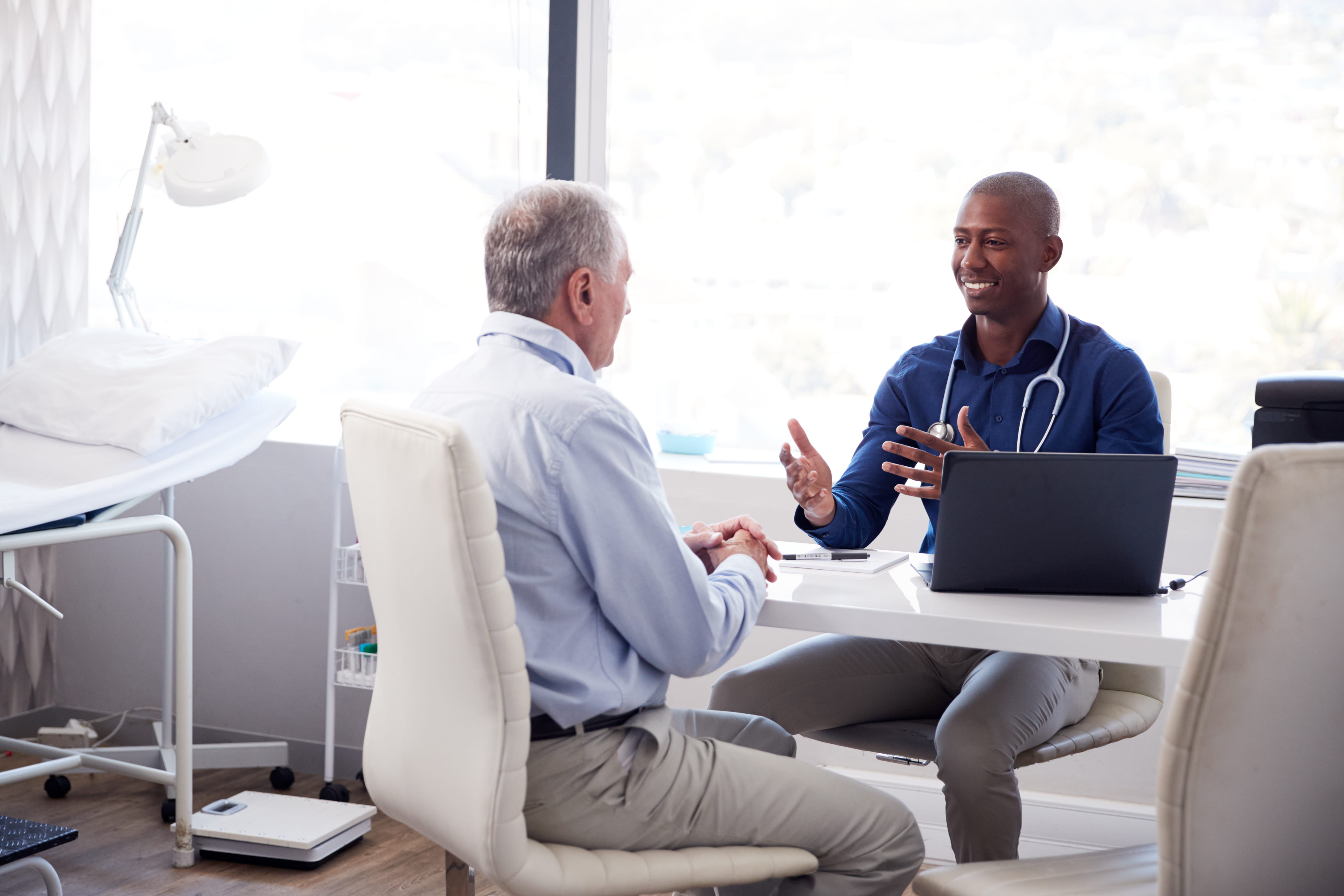 Abridge* helps you stay on top of your health, whether you're at a routine appointment, specialist visit, or annual exam. It's an audio app that creates an interactive transcript of the medical parts of your conversations with healthcare professionals. With it, you can quickly review the important details of your care, like medication instructions, treatments and follow-ups. You can decide, with your health professionals, what to record—whether it's the entire conversation or just key parts of your visit, such as when you talk about your next steps and care plan.
Abridge can define medical terms, helping you better understand your care plan. If your family can't attend the visit, you can securely share a conversation to keep everyone on the same page.
Abridge uses HIPAA-compliant servers and industry-best security standards. Computers transcribe the medical parts of the conversation, so nobody reads or hears the conversation but you (and those you choose to share it with).
Download Abridge for free in the App Store or Google Play Store, or visit abridgeapp.com/scan.
For additional questions, email scansupport@abridge.com
Contact SCAN's HEALTHtech**
Need help setting up? Speak with a technology expert. Call HEALTHtech 1-833-437-0555.
Frequently Asked Questions About the Abridge App
Q: What do I need to use the Abridge app?
A: You'll need a smartphone and access to wi-fi or cellular data on your phone. Once you've downloaded the Abridge app to your smartphone, you'll be able to use it to record and share information from your medical appointments.
Q: How can I download the Abridge app to my smartphone?
A: Depending on the type of phone you have you can find the Abridge app on either Google Play or iPhone apps. If you have trouble downloading the Abridge app, SCAN HEALTHtech can help. Contact them at 1-833-437-0555.
Q: Can I share the recording with my children and friends?
A: Yes. They'll just need to download the Abridge app as well so they can receive your recordings.
Q: How do I ask my doctor for permission to record?
A: It may be helpful to give your doctor a simple explanation of Abridge. For example, you can say something like: "I'm using this new app to help me remember my next steps. It defines medical terms for me and lets me review your advice."
Q: What if my doctor doesn't give me permission to record my visit?
A: If your doctor isn't comfortable with recording the entire conversation, ask if you can use Abridge just to record the most important parts of the conversation, such as when you talk about instructions, medications and follow-ups. You'll not be able to record your conversation unless your doctor gives their verbal agreement before you record.
Q: What if I no longer want to share my information with my children or friends?
A: You control your information. You can choose to share individual conversations with your children or friends. And, if you change your mind, you can change the access to your recordings.
Q: I'm having trouble using the Abridge app. Can someone help me
A: Yes. Just call SCAN HEALTHtech, your 24/7 tech hotline for help using your computer, tablet, or smartphone for health-related purposes. They'll be happy to you set your app up on your phone. Plus, they can help you troubleshoot any issues you may be having. Contact SCAN HEALTHtech at 1-833-437-0555.
* Abridge is a third-party application that is available to you at no additional cost as part of your SCAN membership. The data privacy practices of third-party applications may be different from those of SCAN. You should consult the third party's privacy notices for information on their privacy practices.
** HEALTHtech available with most SCAN plans. Check your Evidence of Coverage (EOC) to see exactly what your plan includes.