Are You a Social Butterfly or a Lone Wolf?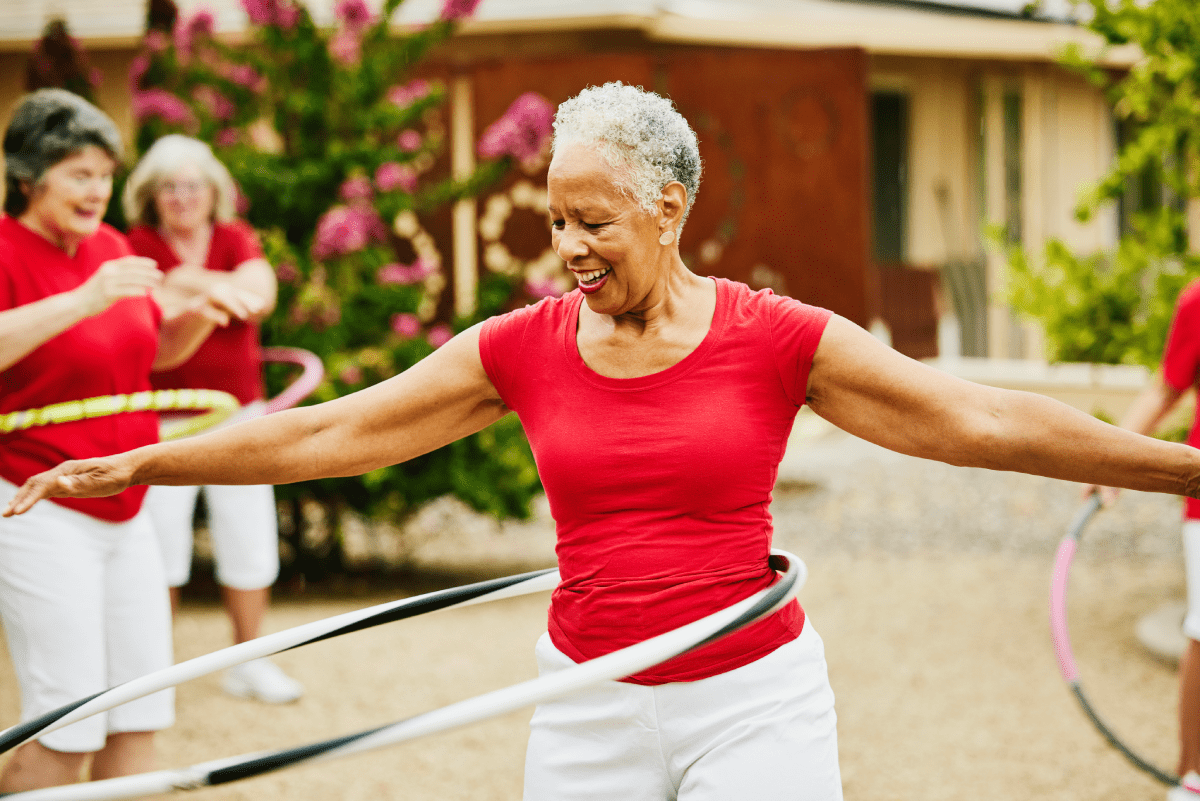 QUIZ
1. Someone hands you a flyer introducing a class in the latest fitness craze. You:
A. Call right away to sign up, always eager to try something new.

Variety is the spice of your exercise personality, so build a workout routine on a rotation of fun and challenging activities. Many SCAN plans include a free fitness benefit. This lets you choose from different health club locations offering a variety of classes and other features (like pools). Add in some outdoor activities, too, like yoga on the beach, walks at the park and hikes in the hills.

B. Immediately toss the flyer in the recycling bin, preferring activities you are comfortable with.

You like consistency and familiarity. Build your exercise routines around a regular schedule of similar exercises and activities in one location. Are there ways to add physical activity to the everyday activities you're already doing and enjoy? Instead of sitting through the commercials of a favorite TV show, for example, use the time to get in some squats or stretches with an exercise band.
2. Your New Year's resolution was to train for a 5K at the end of the year. By April you:
A. Were right where you wanted to be on your training schedule.

Setting an exercise schedule suits you. To keep your workouts fresh, you might consider adding other activities into your regular schedule throughout the week, such as biking, rowing, gardening or hiking.

B. Were wondering, "Where did I put those running shoes?

A mobile app and/or activity tracker might be the help you need to stay on track. The online fitness program Rally can help you set goals and monitor your progress; it's available in your SCAN online member account. Many SCAN plans also include a free fitness monitor (like a Fitbit) that you can use to keep track of your activity and motivate you to keep it up.
3. Friends have invited you to take a group square dance class. You:
A. Think it will be a fun way to get some exercise, spend time with friends and meet new people, too. You can't wait to start!

It sounds like group activities and classes are right up your alley! Consider signing up for a Zumba class, putting together a foursome for a round of golf or joining a low-key softball team or bowling league. If you like the idea of exercising in a group but prefer one with more challenge and less chat, something like an indoor cycling class might fit the bill.

B. Schedule something else to do that night so you have an excuse not to go.

Some people prefer exercising by themselves, away from crowded gyms and noisy group classes. If that's you, look for activities you can do in your own space and at your own pace. Think jogging, swimming, lifting weights at home or going for a bike ride. Many of the gym memberships available to SCAN members include online classes that can be done at home and on your schedule.
4. You like to exercise by playing tennis. You could:
A. Go to a workout with drills to help you improve your shots but without any games played or scores kept.

You're probably not as interested in winning as you are in cooperation, teamwork and a supportive environment. Look for coaching or group classes designed to improve your skills.

B. Set up a friendly "revenge" match with the friend who beat you last week.

Activities that allow you to exercise your competitive spirit and your body will likely give you the most satisfaction and motivation. Sports teams or leagues are perfect for testing your mettle against others. Or try activities like running, circuit training and power yoga if you're more interested in beating your personal best.
Want to know more about personality traits and types? Search online for "the Big Five" and "Meyers-Briggs."