We Accept These Awards on Your Behalf!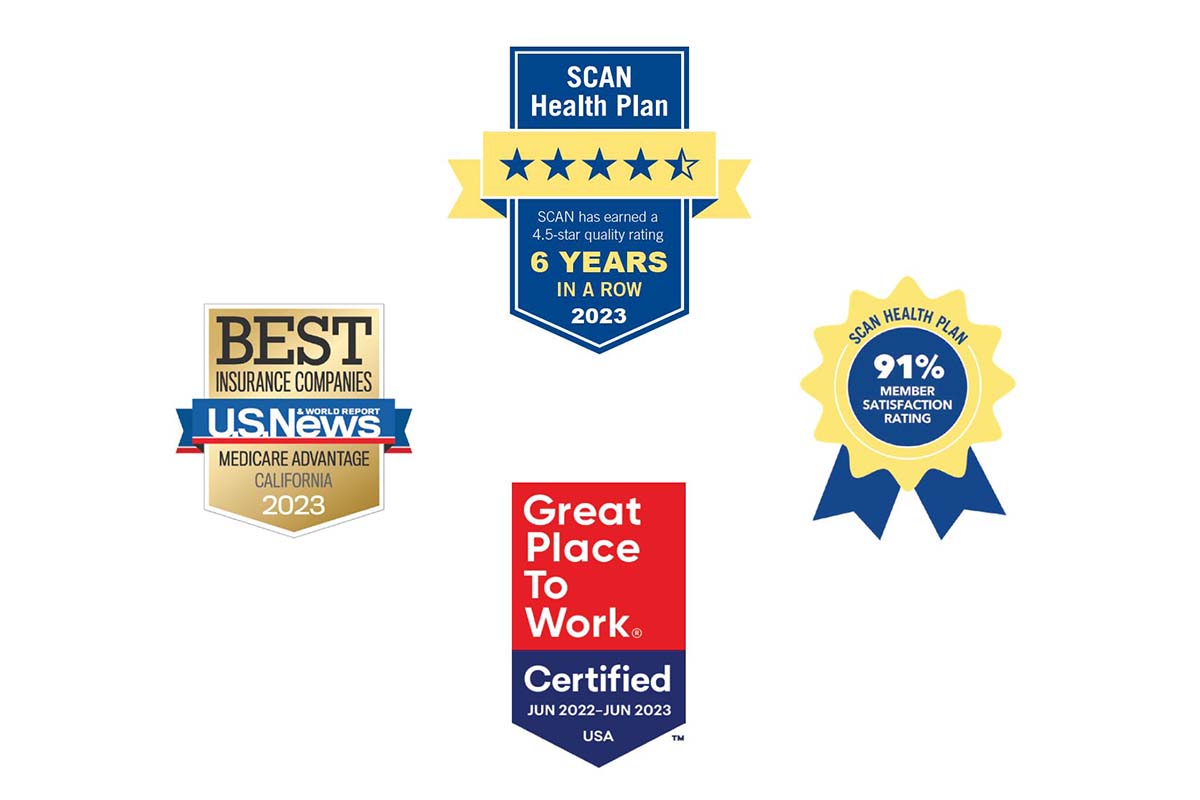 SCAN is proud of the ratings and awards we received again this year. But what really matters is what this recognition means.
These awards tell us how well we're doing to keep you healthy and how happy you are with your health plan. Your feedback is an important part of these ratings and awards. So the next time you have the chance to give input, please do so. Whether it's a formal questionnaire from Medicare, a survey from your doctor's office or an email from us, we always want to hear from you.
Only California Plan to Receive 4.5 Stars* Six Straight Years
Every year, the Centers for Medicare and Medicaid Services (CMS) assigns plans a one- to five-star score for plan quality. The five-star system measures all aspects of care, from the amount of time you spend in your doctor's office to how easy it is to get the care you need.
Best Medicare Advantage Plan Five Years in a Row
U.S. News & World Report once again ranked SCAN as one of the top-performing Medicare Advantage plans in California. The ratings highlight plans that are among the best in overall coverage, member experience and prescription drug coverage.
91% Score in Member Satisfaction
As reported in the California edition of Medicare & You, 2023, SCAN once again received a 91% member rating. In surveys sent out by Medicare, members in our largest plans gave SCAN at least a 9 out of 10 rating!
Great Place to Work Certified
When you create a great workplace, you attract great people. Our employees say they feel good about working for SCAN and contributing to our mission to keep seniors healthy and independent. We think it shows in the care and service they provide!
*4.5 out of 5 stars rating applies to all plans offered in California by SCAN Health Plan from 2018 to 2023 except SCAN Healthy at Home (HMO SNP) and VillageHealth (HMO-POS SNP). Every year, Medicare evaluates plans based on a five-star rating system.