Hello, Napa County!
Keep your Medicare Advantage plan moving forward in 2022. Enroll with SCAN today.
Ready to Save Money?
SCAN has more benefit savings for 2022!
Find out if you're eligible for any of these
cost-saving benefits in Napa County:
$0 Primary Care office visit
$0 insulin1 plus coverage through the gap on Tier 3 insulins
$0 copay for Tier 1 and Tier 2 drugs2
Optional supplemental Basic and Enhanced dental plans
Increased transportation benefits
$0 access to a "virtual doctor" and enhanced tech benefits
1$0 insulin available in the SCAN Balance (HMO SNP) plan only; Only Humalog®, Humulin®, Lantus®, Lyumjev®, and Toujeo® are available.
2$0 copay for Tier 1 Preferred Generic and Tier 2 Generic drugs at Preferred pharmacies and with mail-order only.
Extra, money-saving benefits available in this county:
Acupuncture & Chiropractic
---
Free Seminars in Napa County
Join us for a free virtual SCAN seminar to learn more about enrollment, 2021 coverage options, Medicare Advantage, prescription drug coverage and more.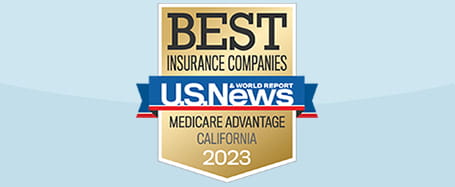 Ranked one of the Best Medicare Advantage Plans in California by U.S. News and World Report for the fourth year in a row!
Disclaimer
A sales person will be present with information and applications. For accommodation of persons with special needs at sales meetings call (800) 547-0887 TTY: 711.
Hours are 8 a.m. to 8 p.m., seven days a week from October 1 to March 31. From April 1 to September 30 hours are 8 a.m. to 8 p.m. Monday through Friday. Messages received on holidays and outside of our business hours will be returned within one business day.