New to Medicare Advantage?
Discover how SCAN Health Plan delivers award-winning care and service.
Call us today at 855-474-7226 (TTY: 711)
New to Medicare Advantage?
Discover how SCAN Desert Health Plan delivers award-winning care and service.
Call us today at 855-805-7226 (TTY: 711)
Explore your coverage. We've made it simple:

Doctors
Search Doctors
Prescriptions
Search Drugs

Plans
Find the Right Plan
What is Medicare Advantage?
Medicare Advantage (also known as "Part C") is an all-in-one alternative to Original Medicare. These comprehensive bundled plans include Part A, Part B, and may include Part D. Most plans offer extra benefits Original Medicare doesn't cover – like dental, vision, hearing, and more.

SCAN Health Plan is a not-for-profit Medicare Advantage plan for people with Medicare. Keeping seniors healthy and independent has been our mission for 45 years, and it's the very reason people continue to choose SCAN today.
When can you enroll in Medicare?
You have an initial 7-month Medicare enrollment period when you first become eligible for Medicare. The 7-month enrollment period includes:
3 months before the month of your 65th birthday
The month you turn 65
The 3 months after your 65th birthday
Special Enrollment Periods
There are specific Special Enrollment Periods (SEP) for when you can enroll outside of the 7-month period. If you miss these enrollment periods, there are additional times of the year when you can enroll, but you may not have medical coverage during this lapse. Give us a call—we'll answer all your questions and walk you through some of the things you should keep in mind. If you currently have coverage through your employer, it's important to compare what you have now to what you could receive when you become Medicare eligible.
Original Medicare: Is it enough?
If you're considering Original Medicare for your coverage, it's important to know that Medicare alone may not provide all the coverage that fits your needs. While this option provides you with flexibility in your choice of doctors, specialists and hospitals, you are financially responsible for some benefits and services. For example: Original Medicare: Is it enough?
Not all benefits are covered, including ones such as eyeglasses, gym membership and most prescription drugs
You pay a deductible for some services
Expect to pay as much as 20% in out-of-pocket coinsurance for most medical costs
Medicare supplemental insurance and Part D plans
Some people choose to purchase a Medicare supplemental (Medigap) plan to cover the gaps in coverage of having just Original Medicare. This option, however, may result in high monthly premiums, which can increase year over year. A supplemental plan covers some of the financial gaps of Original Medicare but does not cover prescription drugs, and generally does not cover dental care or eye and hearing exams. Some people also purchase a Part D prescription drug plan to cover most medications, which are not covered by Original Medicare alone. Copays and deductibles may vary from one Part D plan to another. You will also be expected to pay an additional premium.
What you can expect with SCAN
SCAN is a not-for-profit Medicare Advantage plan for people with Medicare. We offer all the benefits of Original Medicare, and much more. Our comprehensive plans include medical, hospital and pharmacy coverage that's managed between your physician, specialists and hospitals. With many SCAN plans, you have a wide selection of cost-saving benefits that are not covered by Original Medicare. Plus, we give you the exceptional service we're known for. It's a Medicare Advantage plan that focuses on you, so you can focus on what matters most.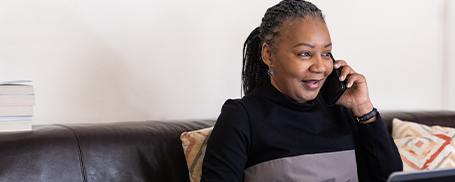 Speak to a SCAN Representative Today
If you have questions about eligibility, costs or what kind of coverage you can expect give us a call today!



CALL NOW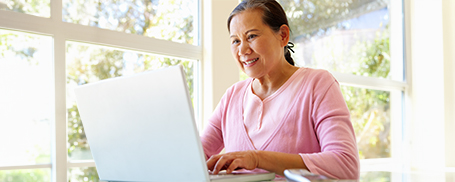 Enroll Online
You can join today, right from your laptop or phone. It only takes about 15 to 20 minutes to enroll online securely.
More savings, coverage and extras.
Along with low maximum out-of-pocket costs and no deductibles, our Medicare Advantage plans may include many other cost-saving benefits:
No to low-cost Primary Care, Specialists and Hospital stays
Comprehensive Dental coverage
Low-cost Prescription drug coverage
24/7 telehealth, plus other virtual care benefits
Vision coverage and allowances for eyewear
Quarterly over-the-counter coverage
Free gym membership and technology health tools
Routine acupuncture and chiropractic benefits for most plans
And much more!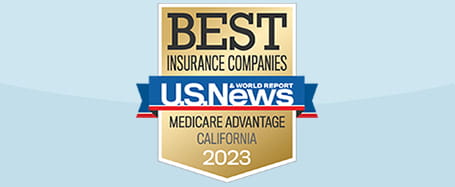 Ranked one of the Best Medicare Advantage Plans in California by U.S. News and World Report for the fifth year in a row!
Ready to chat with us?
Speak with SCAN about your Medicare needs. We'll answer your questions and find a plan based on your needs.

Call us to learn more: (855) 474-7226 TTY: 711