How to Weather Life's Challenges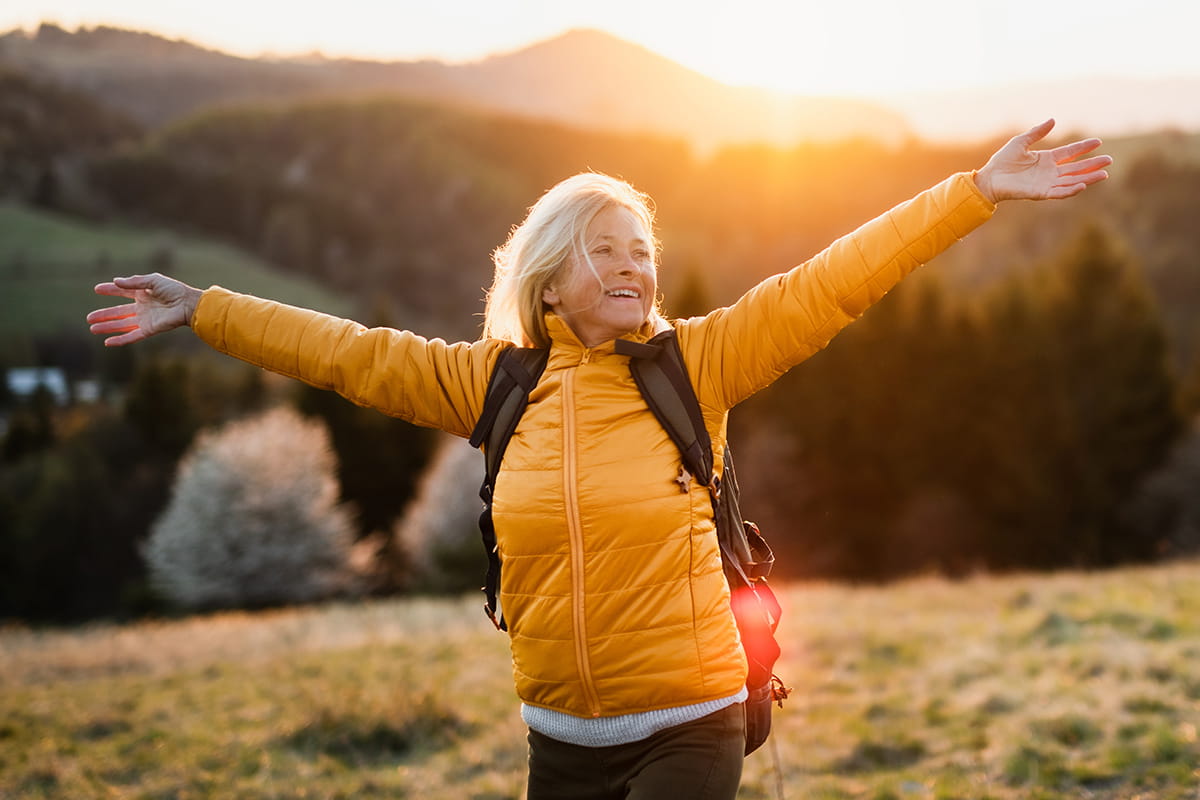 "A lot of people assume that getting older means being depressed, lonely and alone," says Erika Duarte, PhD, LCSW. "It's just not true."
Erika is a behavioral health care manager at SCAN and sees firsthand how our members manage the challenges that can impact mental health. "People can be very resilient and adjust well to life changes," she says. "Transitions, even when they're unexpected, can become positive experiences."

What Are Your Feelings Saying?
Feeling stressed, sad or lonely is normal. These are natural and even healthy reactions to life's difficult moments. Erika says these feelings can even help us move ahead. "Our feelings are like a compass; they're there to guide us in the directions we take. So, instead of ignoring or trying to erase unpleasant emotions, we need to explore what they're telling us."
Say you usually get up early, eat breakfast, and go out for a daily walk. But now you're staying in bed, not eating as usual and skipping your daily exercise. These could be signs that something's off. If you're not your "normal" self for more than a couple of days, here are some dos and don'ts that may help.

DON'T:
Ignore your feelings or give up when things don't feel right. That's when a normal and natural reaction to a life event can turn into a serious mental health issue. "Older adults do have a higher risk for depression and other mental health issues," Erika says. "But this is because issues may go on for a long time, unnoticed and untreated, until they lead to mental illness. It's not because these issues are an expected part of aging."
DO:
Think about how you're feeling. What do you need to get your life back on track? Erika says to start with simple things, like:
Building a daily routine
Making lists of the things you're grateful for
Spending time with at least one person every day
Volunteering
Getting out in nature
Staying connected and doing activities you enjoy are key to improving mental health and being able to weather life's challenges. "When people tap into what they like, know and are familiar with, they cope better," Erika explains. "This is true even in difficult situations or experiences."
DO:
Talk with your doctor. Tell them if you feel sad, anxious or lonely for weeks at a time or if these feelings are starting to affect your day-to-day activities. If needed, they can recommend a mental health professional who can teach techniques to help you cope and feel better. Because, as Erika stresses, "Mental health conditions are real—and they are very treatable."
DO:
If you feel overwhelmed by emotions and can't cope or are thinking about harming yourself or others, get help ASAP! Call 911 or one of these free and confidential hotlines that are available 24/7:
National Suicide and Crisis Lifeline
Call or text 988 (English and Spanish)
Friendship Line (specifically for older adults)
Call 1-888-670-1360