Next, Follow These Steps
Create Your Online Account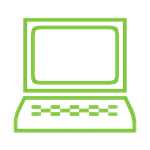 When you set up your online SCAN member account, you can:
Quickly find your plan information.
Set up auto-pay. If your plan has a monthly premium or you've enrolled in the optional dental benefit, the payments will be automatically taken directly from your checking/saving account, credit/debit card or your Social Security check.
Tell us if you prefer to receive information via print or email in the communication preferences section.
Receive benefit updates and health reminders.
Connect to Care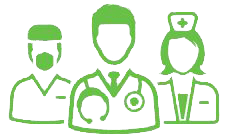 Did you choose a new doctor? It's a good idea to schedule a get-to-know-you appointment so that you can meet your doctor and his or her staff and to let your doctor know about any health concerns you have.
If you're keeping your current doctor, be sure to see your doctor every year for an annual exam. The earlier in the year, the better!
Want to know more about referrals and urgent care? These helpful videos explain it all!
Think You Need to See a Specialist?
Urgent Care or Emergency Room?
Connect to Your Prescriptions

If there are medications you take regularly, you can look them up in the SCAN Formulary. This is a list of drugs covered by your plan. If there are any special instructions for your medications, you'll find these in the Formulary as well. For example, "PA" stands for "prior authorization," which means your doctor will need to get the medication approved first—good to know before you need a refill!
It's also good to know where to get your prescriptions filled and where to find the lowest prices on your medications. Find this and more information on your pharmacy benefits here.
Check Your Benefits

It's important that you check and understand your benefits so that you'll know exactly what your plan covers—before you need it.
Read about your benefits, like hearing and vision, in these plan materials:
Summary of Benefits – an overview of your coverage
Evidence of Coverage – detailed description of your benefits and other important plan information
Formulary – an up-to-date list of covered drugs, searchable by drug name
Provider and pharmacy directory – a searchable list of doctors and pharmacies in the SCAN network
Check to see what your specific SCAN plan covers – Many SCAN plans include even more additional benefits than those listed here. Check your Explanation of Benefits to see what your plan covers.
Remember: Your specific plan materials are available at your fingertips when you register a member account. If you prefer a printed copy of any of the above, contact SCAN Member Services.
Call with Questions

If you have questions about your health, call your doctor.
For questions about your SCAN plan or benefits, SCAN Member Services is here to help:
1-800-559-3500
Hours:
April 1 – Sept. 30, 8 a.m. – to 8 p.m., Monday – Friday
Oct. 1 – March 31, 8 a.m. – 8 p.m., seven days a week
Messages received on holidays and outside of normal business hours will be returned within one business day.
Or email us!