SCAN Health Plan for Group Retirees
A Medicare Advantage Prescription Drug Plan for Group Retirees.
SCAN Health Plan
SCAN is a not-for-profit Medicare Advantage plan. We offer all the benefits of Original Medicare, and much more. Our comprehensive plans include medical, hospital and pharmacy coverage that's managed between your physician, specialists, and hospitals. You have a wide selection of cost-saving benefits that are not covered by Original Medicare. Plus, we give you the exceptional service we're known for.
The SCAN Difference
Keeping Seniors Healthy and Independent. That's been the SCAN mission since the organization was founded in 1977.
Today, SCAN is a $4B+ diversified not-for-profit healthcare company that operates SCAN Health Plan in four States (California, Arizona, Nevada, and Texas) and four care delivery companies.
Our accomplishments:
We are highly dedicated to quality and service – serving more than 270,000 members.
We are one of the largest not-for-profit Medicare Advantage plans in the nation.
SCAN's revenues are $4.1 billion in 2022, representing a growth of more than $800 million after more than 60,000 new enrollments in the plan in 2021; coming out of the 2021 Medicare Annual Enrollment Period, SCAN was the fastest growing plan (>50,000 members) in the country.
For the fifth year in a row, SCAN Health Plan was named to U.S. News & World Report's 2023 list of Best Insurance Companies for Medicare Advantage. The honor is one of the highest accolades Medicare Advantage plans can achieve.
Sentiment and satisfaction is high among SCAN's 1,400 employees, which is reflected by SCAN's designation as a Great Place to Work via an independent assessment organization in 2023, the third year SCAN achieved this distinction.
The SCAN Foundation is an aligned organization of SCAN that is highly regarded in Washington, DC policy circles for its innovative approaches to aging policy.
Every customized plan includes our unique in-home care benefit called Independent Living Power (ILP).
Independent Living Power Services
For over 45 years SCAN has provided value added benefits beyond original Medicare. Every customized plan will include our unique in-home care benefit called Independent Living Power (ILP). This benefit offers unique in-home services designed to keep people healthy and independent. This service can also be used during recovery from a hospital stay or provide support during a long-term illness. From home-delivered meals to personal care, to homemaker services or in-home caregiver relief, ILP can help retirees remain in their homes and stay independent.
To learn more about the Independent Living Power Services benefits click
here
.
See if we have your Doctors and Prescriptions:

Doctors
Search Doctors
Prescriptions
Search Drugs
Difference between Medicare and Group Retiree Medicare Advantage
When you think of health coverage after retirement, Medicare is probably the first thing that comes to mind. But some people may also have access to retiree health coverage. Here are some of the differences:
Original Medicare

If you're considering Original Medicare for your coverage, it's important to know that Medicare alone may not provide all the coverage that fits your needs. While this option provides you with flexibility in your choice of doctors, specialists, and hospitals, you are financially responsible for some benefits and services. For example:
Not all benefits are covered, including ones such as eyeglasses, gym membership and most prescription drugs.
You pay a deductible for some services.
Expect to pay as much as 20% in out-of-pocket coinsurance for most medical costs.
Group Retiree Medicare Advantage

Group Medicare Advantage plans often provide benefits like vision, dental and hearing coverage not included with Original Medicare (Medicare Part A and B). Retirees may enjoy lower out-of-pocket costs and coverage that's comparable or better than the coverage they had while working. These plans typically help retirees retain the same or a similar level of coverage they enjoyed before retiring.
Have Questions?
If you have any questions, please contact Edith Monge. She will be happy to evaluate your retiree benefits package and walk you through how SCAN can assist you in serving your needs.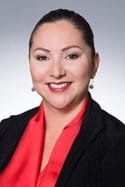 Edith Monge
Manager, Employer Retiree Group

(562) 989-5106

emonge@scanhealthplan.com