SCAN Health Plan for Employer Groups
Medicare Advantage Prescription Drug Plan for California-based retirees, helping to meet employers' full range of health benefit needs
SCAN Health Plan has served Employer Group Retirees for over 46 years and is one of just a few health plans that offer employers a full range of medical benefits and in-home assisted living services to help the retiree population remain healthy, independent and in control of their lives.
› Affordable – A competitively priced, fully insured Medicare Advantage HMO medical plan with prescription drug coverage that lowers employer liability.

› Integrated Part D prescription drug benefit features a broad formulary with no deductible and affordable copay options.

› Outstanding award-winning customer service team dedicated to meeting the needs of retirees.

› Available for employers or union groups with Medicare-eligible retirees in select counties in California.

› Medicare enrollment assistance is also available to support retirees turning 65 on plans that do not offer group-sponsored retiree coverage.

› Peace of mind – Your SCAN Account Management team provides consultative service and simplified administration across all retiree products and services.
Key Advantages for Your Retirees
› Predictable costs – Retirees can take advantage of low and predictable out‑of‑pocket costs.

› Quality Care
› CMS rated 4.5 stars six years consecutively with a 91%-member satisfaction.

› Care management solutions include complex care, disease management and transitional care.
› In-home benefits and support – including caregivers, meals and supplies – enable individuals to remain at home as long as possible.

› Health education outreach mailings and phone calls provide preventive care reminders, important plan information, health tips, lifestyle articles and more.
› Reliable – Retirees receive coverage from a known and trusted insurer with over 46 years experience serving the health care needs of seniors, with specially-trained customer service and coverage tailored to their needs.
Welcome to SCAN Health Plan Employer Group
Did you know that US News and World Report recently named SCAN Health Plan one of the best Medicare Advantage plans for 2023? Or that SCAN has been serving seniors in California for over 46 years?

Hello, my name is Edith Monge, and I am the Manager for the Employer Retiree Group department of SCAN Health Plan.

At SCAN our mission is to "Keep Seniors Healthy and Independent" for as long as possible. We also realize the importance of employers minimizing healthcare costs while allowing their retirees timely access to quality healthcare.

For the last 46 years SCAN has provided value added benefits that go above and beyond Medicare. As such every customized plan designed will include our unique in-home care benefit called Independent Living Power (ILP). This benefit offers unique in-home services designed to keep people on Medicare healthy and independent. This service can also be used during recovery from a hospital stay or provide support during a long-term illness. From home-delivered meals, to personal care, to homemaker services or in-home caregiver relief, ILP can help retirees remain in their homes and stay independent. In addition, SCAN can offer SilverSneakers, Telehealth and much more. SCAN will customize group benefit plan designs that meets the specific needs of the sponsor Employer Group.

For six years in a row SCAN was once again awarded a rating of 4.5 Stars for 2023 from the Center of Medicare and Medicaid Services (CMS), and a 91% - member satisfaction reported by the Medicare & You, 2023.

SCAN is committed to exemplary care for our members and the importance of looking at "value beyond benefits". We are extremely proud of our record of satisfied Employer Groups/Unions that offer SCAN Health Plan to their retirees including a myriad of municipalities, school districts, aerospace companies and unions.

Should you have any questions, please do not hesitate to contact me at (562) 989-5106 or via email at emonge@scanhealthplan.com. I look forward to an opportunity to meet with you and discuss how SCAN can assist you in serving the needs of your retiree population.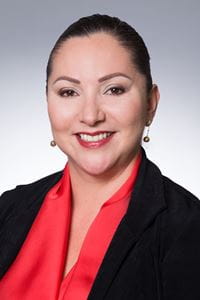 Sincerely,
Edith Monge
Manager, Employer Retiree Group
Contact SCAN Health Plan Employer Group
Los Angeles
Orange
Riverside
San Bernardino
San Diego
Ventura
Santa Clara
San Francisco
Sonoma
Stanislaus
Napa
Alameda
San Mateo
Clark (NV)
Maricopa (AZ)
Pima (AZ)
Pinal (AZ)