Will a SCAN Medicare Advantage Plan Lower the Costs of My Brand-Name Prescription Drugs?
How much do Eliquis, Xarelto, Entresto, Jardiance, Farxiga, Januvia, and Tradjenta cost with a Medicare prescription drug plan? Learn how SCAN Medicare Advantage plans reduce out-of-pocket costs for commonly used brand-name prescription drugs.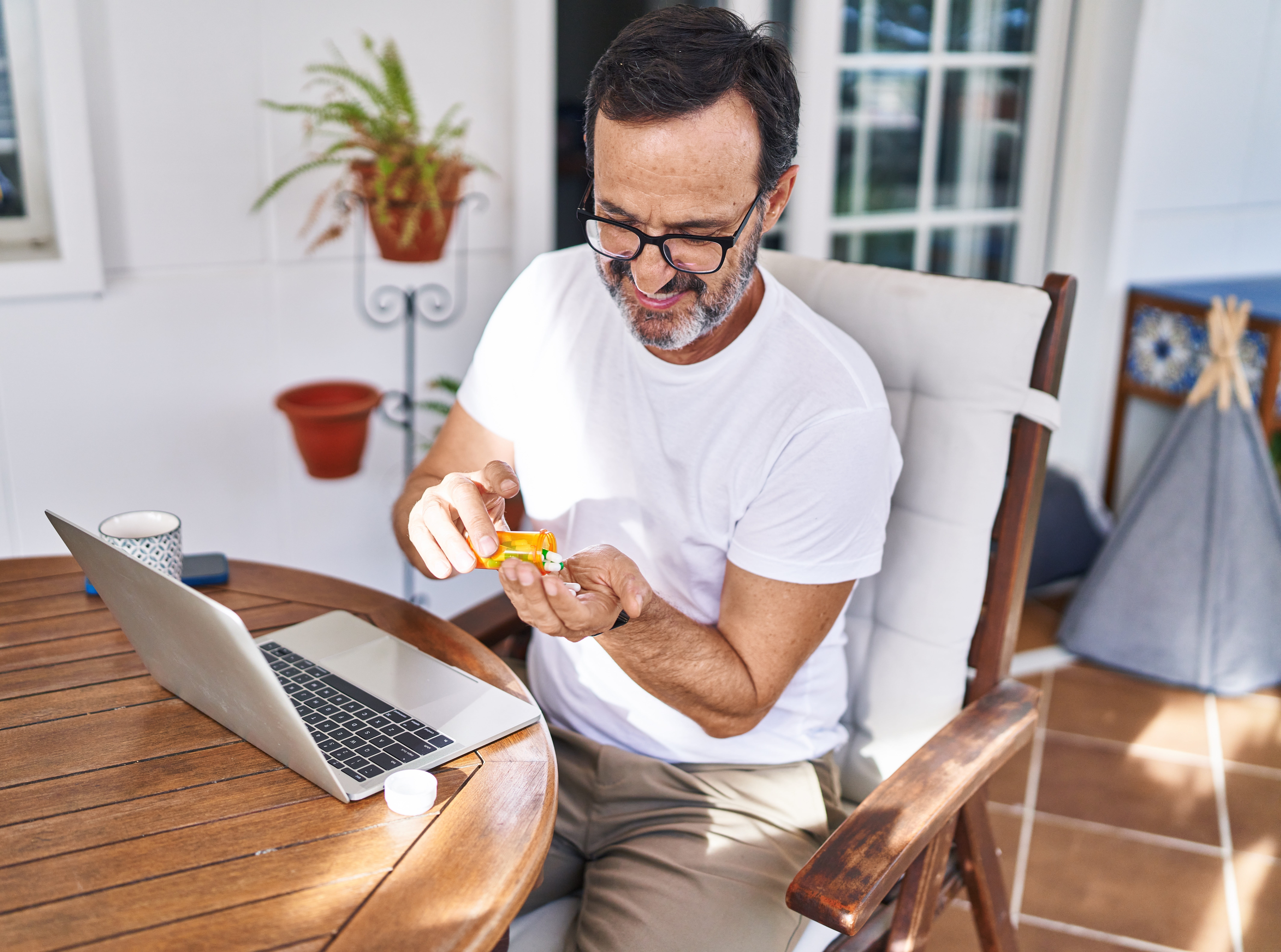 You've probably seen the TV ads for brand-name drugs like Eliquis, Xarelto, Entresto, Jardiance, Farxiga, Januvia, and Tradjenta. These prescription medications are popular treatments for stroke prevention, diabetes, heart failure, and other conditions. And if you're taking any of them, you know these drugs are costly. That's why the government has started negotiating lower costs for at least 10 brand-name drugs through the Medicare program. The first round of price cuts isn't expected to take effect until 2026. And up to 60 other drugs covered under Medicare will be negotiated over the next 4 years.

Since these price cuts are still a few years away, SCAN is taking action now to make brand-name prescription medications affordable. In 2024, 13 commonly prescribed brand-name medications will be covered on Tier 6 of SCAN's formulary (list of covered drugs). And depending on the SCAN plan, members will either pay $0 or $11 for a 30-day supply. *
What are Prescription Drug Tiers?
Medicare prescription drug plans must cover a wide range of drugs, and each plan has their own list of covered drugs, called a formulary.

A formulary lists each drug and assigns each drug to a "tier." Each tier has a specific copayment, and these amounts can vary by plan. Use the formulary to look up the medications you take. If your medication is listed, make note of the tier it's on; that will tell you the cost. In 2024, SCAN formularies will have six tiers:
Tier 1: Preferred Generic & Tier 2: Generic. These tiers include generic drugs.
Tier 3: Preferred Brand. This tier includes insulin, brand-name drugs, and some generic drugs.
Tier 4: Non-Preferred Drug. This tier includes brand-name drugs and some generic drugs.
Tier 5: Specialty Tier. This tier includes specialty brand-name and generic drugs.
Tier 6: Select Care Drugs. This tier includes commonly used brand-name drugs to treat diabetes and heart disease.
While on most formularies, the lower the tier, the lower your copay amount, there's one important exception with SCAN's formularies. And that's Tier 6.
Introducing SCAN's New Tier 6 Drug Coverage
SCAN's Tier 6 provides coverage for 13 brand-name drugs (six of which are on the government's current negotiation list). Tier 6 coverage goes into effect January 2024—well ahead of when Medicare will have it in place.

If you're currently taking any of these medications, a SCAN Medicare Advantage plan provides coverage that will significantly lower your out-of-pocket costs. SCAN members will pay either $0 or $11 (for a one-month supply) of these popular brand-name medications, depending on their plan: *
Eliquis and Xarelto: blood thinners used to treat and prevent blood clots to lower the risk of stroke.
Entresto: used for those with chronic heart failure.
Jardiance and Farxiga: used to treat type 2 diabetes, chronic kidney disease, and can reduce the risk of heart failure and cardiovascular disease.
Januvia and Tradjenta: used to lower blood sugar levels in people with type 2 diabetes.
And many others.
Affordable Prescription Drugs with SCAN Medicare Advantage
We know the important role medications play in keeping our members healthy and independent. Our goal is that it's always easy for our members to get their medications, and that includes making them affordable. Currently, 90% of medications taken by SCAN members are available for $0; dual-eligible members enrolled in SCAN Connections (HMO SNP) and SCAN Strive (HMO SNP), pay $0 for all medications covered on our drug list; and depending on the SCAN plan, insulin pens and vials, Humalog, Humulin, Lantus, Levemir, Lyumjev, Soliqua, Toujeo, Tresiba, are covered on our Drug List (Formulary) for either $0 or $25 per month, including the coverage gap, at SCAN preferred pharmacies.**

If you don't have a Medicare Advantage plan, take a look at the many benefits, award-winning service, and an extensive network of caring physicians, offered by SCAN Health Plan.

*Your Copay may change during the Coverage Gap stage. Drug List is subject to change.

** 90% is based on the CY2022 SCAN's Part D prescription claims utilization for Tiers 1 and 2.

You won't pay more than $35 for a one month supply of each insulin product covered by our plan, regardless of cost sharing tier. This includes insulin products covered by our plan through a coverage determination, appeal, or transition. Most adult Part D vaccines are covered by our plan at no cost to you. Copayment/coinsurance may vary by plan, county, pharmacy type (e.g., Preferred or Standard, etc.), day supply, Part D benefit phase, or in members who receive "Extra Help." You can fill your prescriptions at any of our network pharmacies, but you may pay less at a Preferred pharmacy. Check your Evidence of Coverage for details. Other pharmacies are available in our network.