Hello, Ventura County!
Keep your Medicare Advantage plan moving forward in 2022. Enroll with SCAN today.
Find the right coverage, with benefits that matter most to you.
Ready to Save Money?
SCAN has more benefit savings for 2022!
Find out if you're eligible for any of these
cost-saving benefits in Ventura County:
New! $0 Monthly plan premium
$0 Primary Care office visit,
$0 Specialist office visit
Maximum out-of-pocket costs as low as $2,200
$25 insulin1 plus $0 Diabetic supplies
More included dental coverage, such as deep cleanings, restorative and endodontic services
$0 copay for Tier 1 and Tier 2 drugs2
Higher, quarterly OTC allowance for everyday items
$0 access to a "virtual doctor" and enhanced tech benefits
Increased vision allowance
Increased transportation benefits
1$25 insulin available for a 1-month supply in select plans through Preferred retail pharmacies and mail-order only; Only Humalog®, Humulin®, Lantus®, Lyumjev®, and Toujeo® are available.
2$0 copay for Tier 1 Preferred Generic and Tier 2 Generic drugs at Preferred pharmacies and with mail-order only.
Extra, money-saving benefits available in this county:
---
Free Seminars in Ventura County
Join us for a free virtual SCAN seminar to learn more about enrollment, 2021 coverage options, Medicare Advantage, prescription drug coverage and more.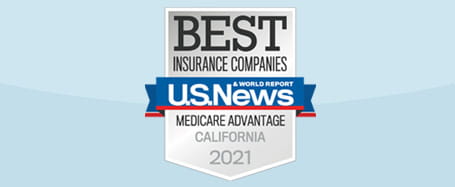 Ranked one of the Best Medicare Advantage Plans in California by U.S. News and World Report for the third year in a row!