For information on SCAN's response to the coronavirus (COVID-19), click here. SCAN members: for guidance in getting care during the current states of emergency and other FAQs, click here.
Hello, Stanislaus County!
There's a new Medicare Advantage plan in your area. The coverage you need and the service you deserve.
All the benefits you expect, plus extras.
Welcome to a better Medicare experience.
Search for plans in Stanislaus County.
Our Most Popular Plan
New for 2019 in Stanislaus County
Plan Features
SCAN's newest service area for 2020 offering a portfolio of competitive products including SCAN Classic
$0 Premium
$0 primary care office visit
$3,400 maximum out-of-pocket (MOOP)
$0 access to a "virtual doctor" 24/7 through SCAN's telehealth benefit
Worldwide coverage through SCAN Travel Assurance
$0 for a 3-month supply for Tiers 1 & 2 through Express Scripts Mail Order pharmacy
Solutions for Independence offers benefits and services for your evolving health needs – all geared towards supporting health and independence.
Extra benefits you can expect for 2020.
SCAN Classic (HMO)
Acupuncture & Chiropractics
---
Copay Costs
Primary Care Office Visits
$0
Maximum Out-Of-Pocket (MOOP)
$3,400
Benefits
Inpatient Hospital Care
$75 (Days 1-5)
$0 (Days 6 and beyond)
Outpatient Surgery
Ambulatory Surgical Center - $0
Hospital Facility - $125
Skilled Nursing Facility
$0 (Days 1-20)
$75 (Days 21-100)
Durable Medical Equipment (e.g. wheelchair, walker, oxygen)
$0 = Items $0-$499
20% = Items $500 or greater
Emergency Care
$90 ($0 if admitted immediately) - Worldwide
Urgent Care Services
$0 - Worldwide
Ambulance Services
$100
Specialist Office Visits
$15
Diagnostic Radiology Services (e.g. MRI, CT,ultrasound)
$0-$100
Prescription Tier 1: Preferred Generic
Preferred: $0
Standard: $5
Prescription Tier 2: Generic
Preferred: $9
Standard: $15
Prescription Tier 3: Preferred Brand
Preferred: $40
Standard: $47
Prescription Tier 4: Non-Preferred Drug
Preferred: $90
Standard: $100
Prescription Tier 5: Specialty Tier
Preferred: 33%
Standard: 33%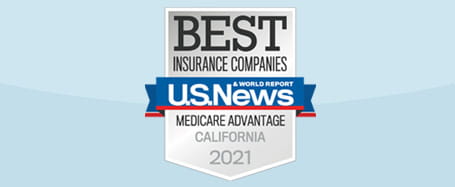 Ranked one of the Best Medicare Advantage Plans in California by U.S. News and World Report for the second year in a row!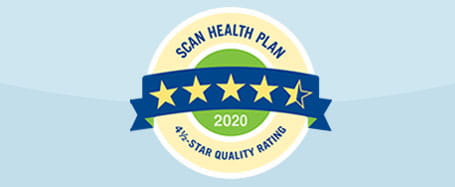 Rated 4.5 out of 5 Stars by Medicare for three years in a row!