SCAN's Response to COVID-19
SCAN is committed to keeping our members and the seniors we serve healthy and independent – and never has that been more important than in the global pandemic we are facing right now. It's a serious threat, one that goes beyond physical health. Given that the measures designed to keep us safe are also keeping us isolated, SCAN has responded with a range of services and support that build on our 40-plus years of meeting the unique needs of seniors.
For Our Members
Keeping our members safe, healthy and independent is our priority.
We are updating our plan coverage and procedures as needed to ensure our members have access to care, medications and necessary supplies. During this time, we are: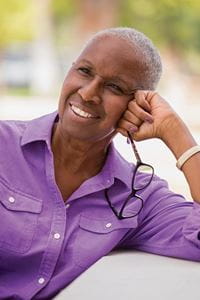 Waiving copays for primary care visits, including those done virtually (many members have $0 copays already; we've extended this benefit to all members through the June 2021.
Waiving copays for outpatient visits with behavioral health professionals (psychologists, therapists and the like), because many of us need some support for our mental health right now!
Allowing medication refills sooner, or in greater quantities, so that members aren't in danger of running out 
Covering medication delivery from local pharmacies
Following all other guidance from Medicare
SCAN benefits also include:
$0 coverage for lab work, including COVID-19 tests
$0 telehealth benefit for urgent care-type needs
Mail-order pharmacy coverage with $0 copays for many drugs, plus free shipping
Discounts on a 3-month supply of prescription medications
In addition, we are committed to supporting those members who may be at greater risk given the current shelter-in-place mandates. If there's a need (for meals, for example) we'll tap into their benefits, if applicable, or arrange for community services.
We're reaching out:
We are calling our high-risk members – such as those on oxygen or who are homebound – and those who we know live alone to make sure they have what they need to stay healthy at home.
Our Senior Advocates (SCAN members who are also employees) are on the job – safely, from home – and continue to make birthday and welcome calls to their fellow members. More than "just" a friendly call these days, the Advocates also listen for unmet needs.
We're responding:
Our Member Services team is prepped with additional information to help members who call get the care they need, including prescription refills and help signing up for up to a 3-month supply from retail pharmacies or home delivery from Express Scripts PharmacySM, or resources for meals and needed supplies.
For more information, see our
FAQs
For Our Community
Keeping all seniors safe during this time is a community effort. We're in this together.
While most in-home visits have stopped, all our clinical programs continue with visits done by phone and needed services still being arranged for and provided.
The resource and referral line remains fully staffed and is a go-to source of information for seniors and their caregivers: 1-866-563-7380.
In addition to our quarterly grant cycle, we are evaluating and funding additional requests on an ongoing basis. To-date, giving an additional $1,370,000 to the organizations below so they can respond immediately to the increased demand for their services.
| | |
| --- | --- |
| Funding Round 1 | Funding Round 2 |
| | |
| | |
| | |
| | |
| | |
| | |
| | |
| | |
| | |
| --- | --- |
| Funding Round 5 | Funding Round 6 |
| | |
| | |
| | |
| | |
| | |
| --- | --- |
| Funding Round 7 | Funding Round 8 |
| | |
| | |
| | |
| | |
| | |
| --- | --- |
| Funding Round 9 | Funding Round 10 |
| | |
| | |
| | |
| | |
For Our Employees
Our mission doesn't live on the walls of SCAN, it's in the hearts of our employees. So keeping them safe is a priority.
We've mobilized almost 1200 SCAN employees to work from home; leaving fewer than 100 at SCAN headquarters, following social distancing protocols in a sanitized workspace with provided masks and gloves
For employees whose work hours are impacted negatively by the COVID-19 situation, we're offering two ways to gain additional hours:
Our member outreach program, enabling us to connect with even more members during this socially isolating time, and
Through VTO. We have greatly expanded our Volunteer Time Off (VTO), now paying employees for up to 8 hours of volunteer time per week via opportunities vetted by our own Volunteer Action for Aging team