What Do Surveys Have to Do with SCAN's Star Rating?
Trust us, there's a connection. Keep reading to learn about the role you play in our star rating.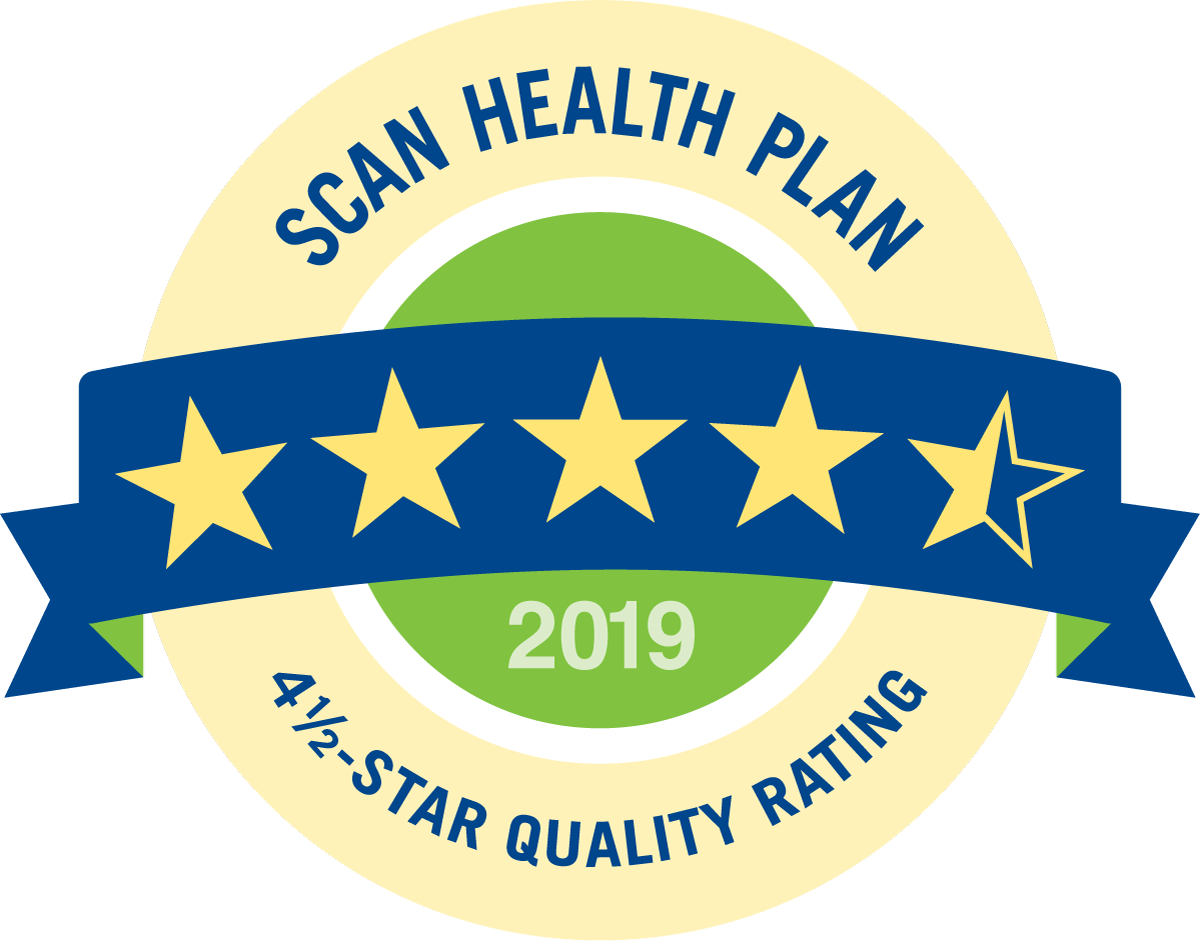 This year, SCAN Health Plan is one of the highest-rated Medicare Advantage plans in California for quality and value, and our members have a lot to do with that.


You may know that how well you take care of yourself has an impact on our quality rating.
Things like
Seeing your doctor regularly,
Getting your flu shot and other preventive care and
taking medications as prescribed
are all important to your good health and are part of what Medicare looks at in the star ratings program.
But you may not know that filling out a survey counts, too.
If You Get a Survey, Don't Ignore It!

We know you might receive a lot of surveys—most of us do—but we encourage you to be on the lookout for surveys that come from Medicare or the Centers for Medicare and Medicaid Services (CMS).
The Consumer Assessment of Healthcare Providers and Systems (CAHPS) survey asks questions about your experiences with different aspects of your care and how happy you are with SCAN and your doctors.
The Health Outcomes Survey (HOS) asks about your health and how it affects the things you do from day to day and your overall quality of life.
Each year, Medicare mails these surveys to just a small number of each health plans' members. So if you receive one, it's even more important for you to respond. Not only is it a chance for you to give your feedback, but you're speaking on behalf of thousands of other members, too.
Concerns to Compliments, It All Helps
You don't need to wait for a survey to let us know how we're doing. Call Member Services whenever you have a question about your healthcare, need help using your benefits or have a problem. Medicare looks closely at how we handle member concerns and the service we provide. It helps, too, to let us know when things are going well so we know where to focus our efforts.
Member Service Advocates are ready to help:
1-800-559-3500 (TTY: 711)
8 a.m. to 8 p.m.
April 1 to Sept. 30: Monday through Friday
Oct. 1 to March 3: seven days a week (closed on Thanksgiving and Christmas)
If calling outside regular hours, leave a message and we'll return your call within one business day. Or you can email us any time.
Star quality ratings matter because your healthcare matters.
Learn more about SCAN's Star Quality here.
See the 2019 star ratings for all SCAN plans here.
###