Controlling Blood Pressure
Clinical Basis
Hypertension is the number one risk factor for heart disease and stroke. Ninety percent of the adult population will have hypertension in their lifetime, so it is an important risk factor to manage.

Common Exclusion: Members with evidence of ESRD.
Clinical Guidelines
Follow the chart provided in a science advisory from the AHA, ACC and the CDC1 for controlling hypertension in adults.
Controlling Hypertension in Adults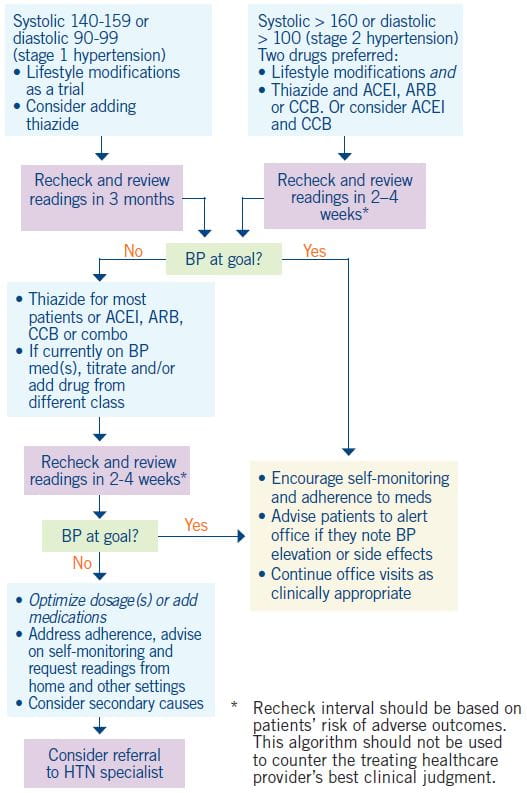 1An Effective Approach to High Blood Pressure Control. A Science Advisory from the American Heart Association, the American College of Cardiology, and the Centers for Disease Control and Prevention Alan S. Go, MD; et al, J Am Coll Cardiol. 2014;63(12):1230-1238. doi:10.1016/j.jacc.2013.11.007, © 2013 The Authors