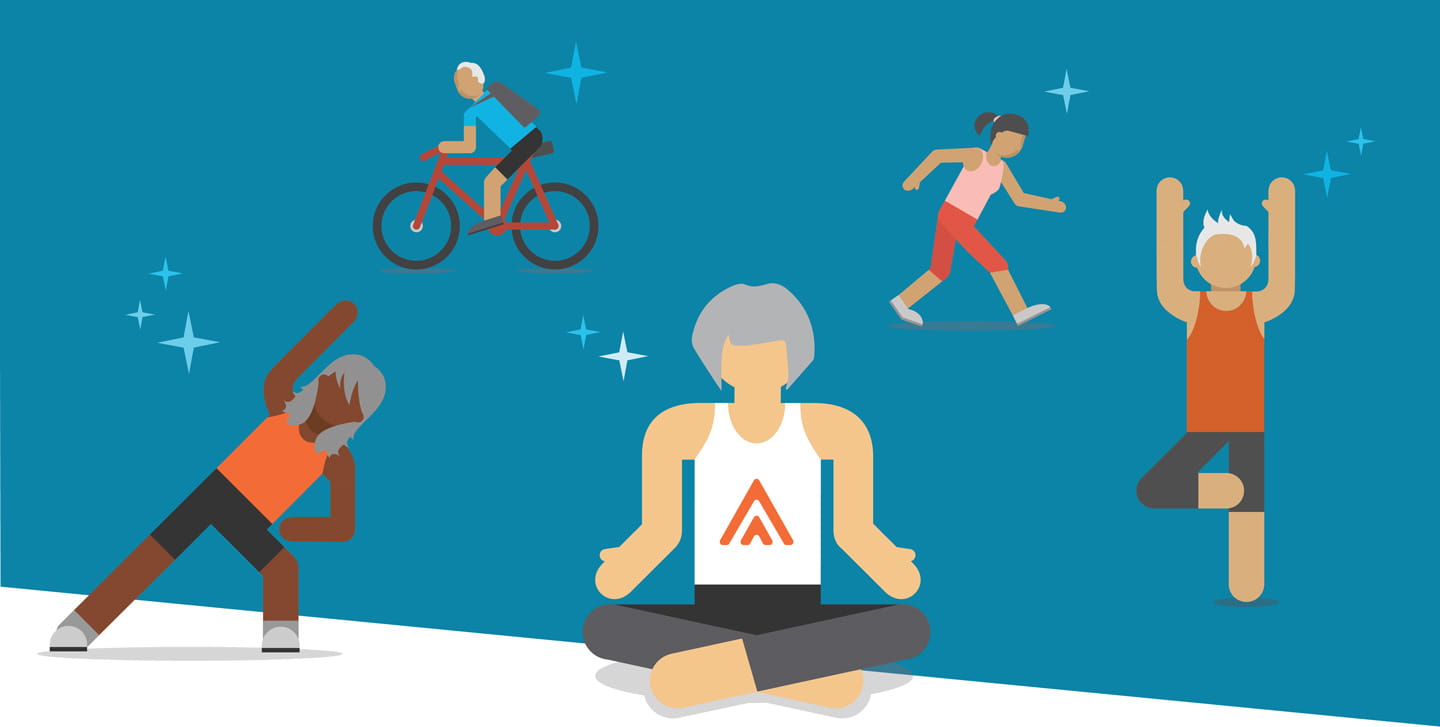 Get Fit, Stay Connected, MEET RALLY
We've teamed up with Rally to bring fitness to your fingertips. Rally can help you make simple, healthy changes – and have fun doing so!
Don't you wish you could get expert recommendations based on your personal health and lifestyle? Wouldn't it be great, too, if someone was there to encourage you along the way to meet your goals? Plus, you could easily sync your Fitbit or other fitness tracker to automatically keep track of your progress. And, what if this advice and support cost you nothing? Meet Rally.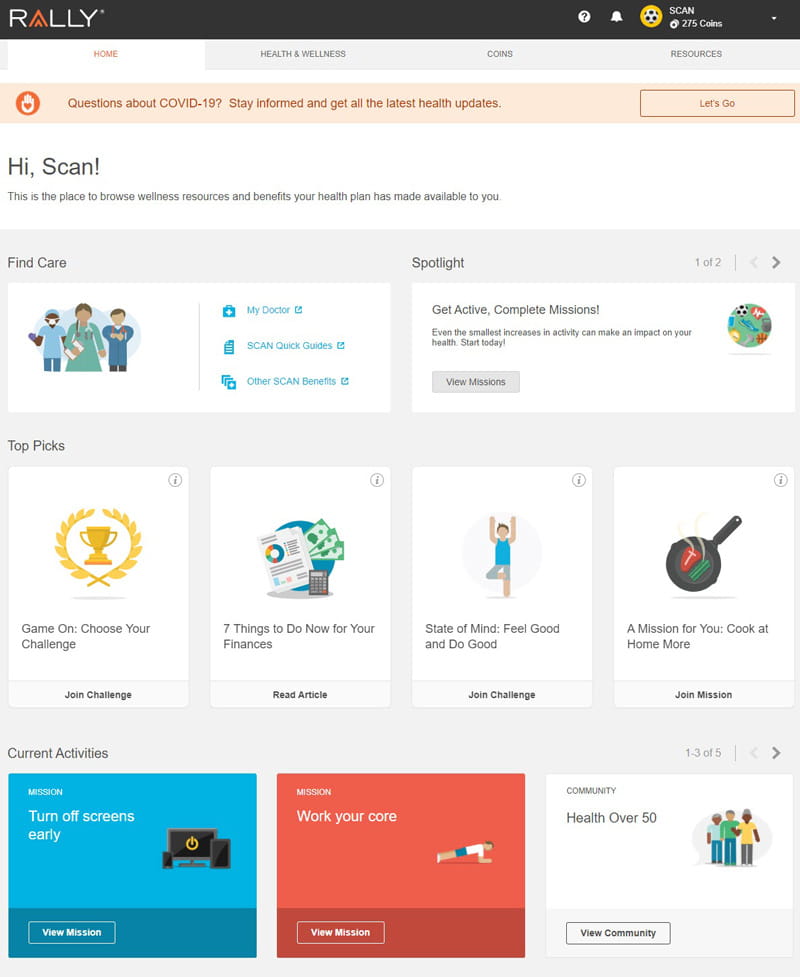 Rally is an online wellness program that does all this and more.
See what Rally users have to say: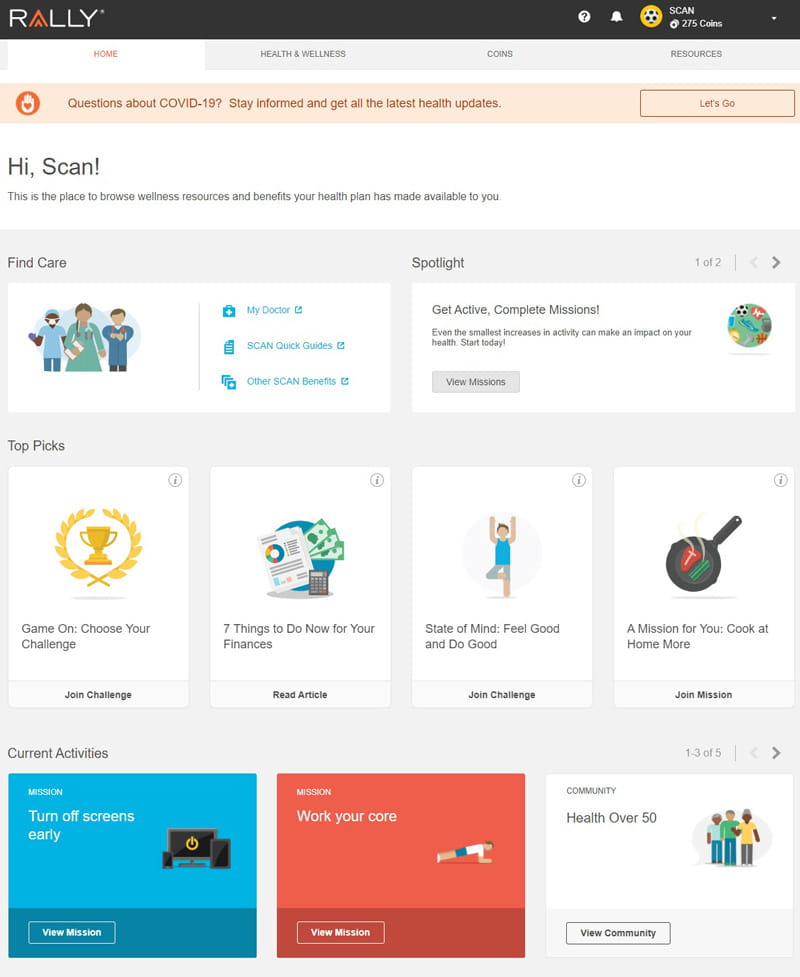 More About This Program
Rally is a third party application and does not affect your benefits if you choose not to participate. Rally is available to you at no additional cost as part of your SCAN membership. The data privacy practices of third-party applications may be different from those of SCAN. You should consult the third party's privacy notices for information on their privacy practices.
The Rally platform does not provide medical advice or other health services, and is not a substitute for your doctor's care. If you have specific health care needs, consult an appropriate health care professional. SCAN does not recommend or endorse any specific information that may appear on or through the platform, and use of such platform is at your own risk. SCAN shall not be held responsible or liable, directly or indirectly, for any loss or damage caused or alleged to have been caused in connection with the platform.