Is a Senior Living Community Right for You?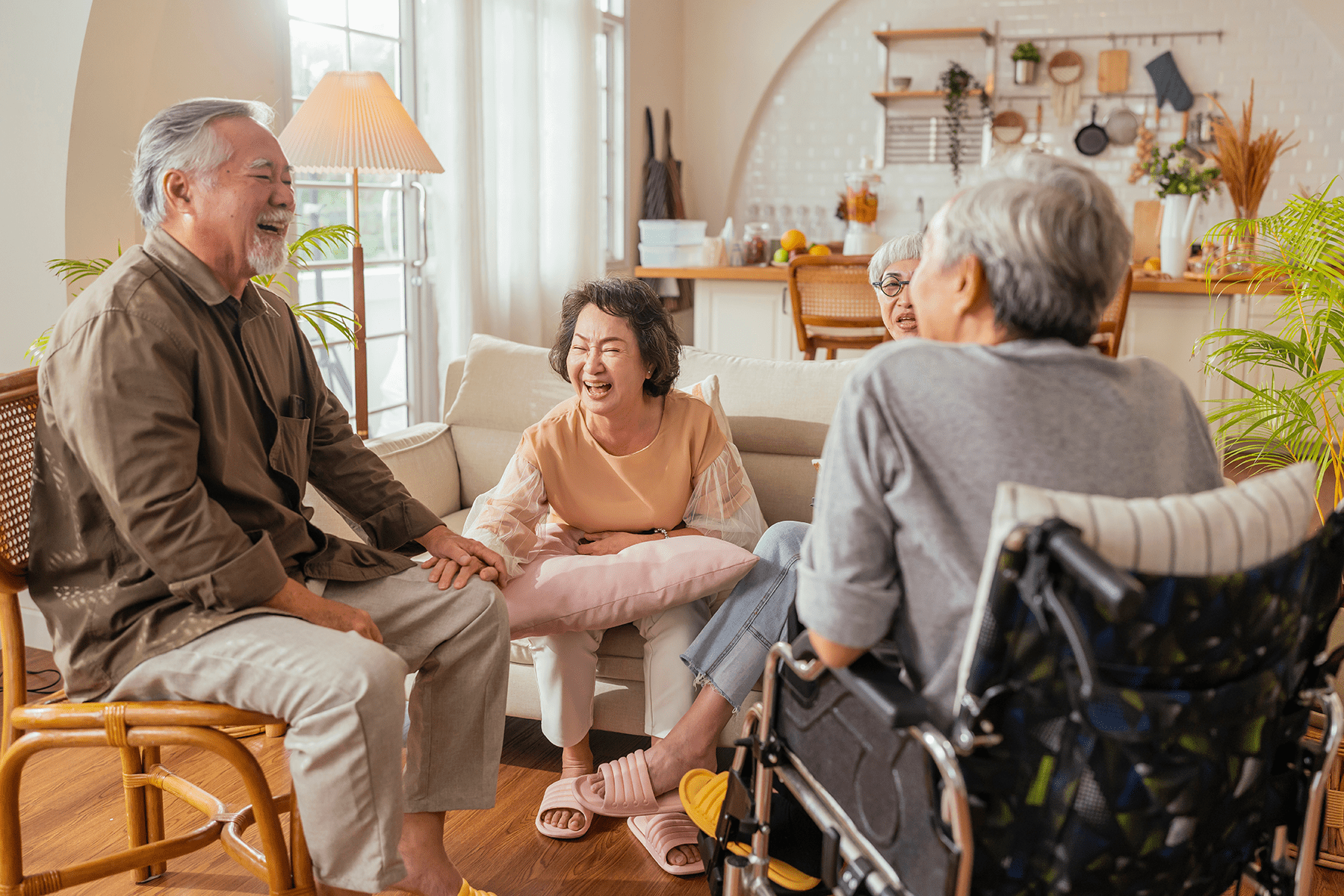 Have you been thinking about a move to a senior living community? We know it's a big and important decision, so we spoke with an in-house expert at SCAN to learn about the various types of communities. Tomas Rios is a Market Manager for SCAN Embrace (HMO SNP), one of our Special Needs Plans in California that brings care directly to members living in senior living communities. Tomas suggested we start with a quick definition: Senior living communities may be a residential community, an apartment complex or even a mobile home park, just for older adults. "They're perfect if you're looking for a community designed for people in your own age group," he told us. "Senior living can also refer to communities and facilities for people who want or need a little help—all the way to those who need 24-hour care.

Active Adult Communities

These communities are sometimes called independent living, as everyone living here can care for themselves. Generally, they do not offer in-home health, meals or housekeeping services (but may have them available for a cost). They'll often offer features like recreation facilities as well as community centers where you can take part in a variety of social activities.

Assisted-Living Communities

If you're looking for help with day-to-day activities, you may want to check out assisted living. These communities usually offer some in-home healthcare services. Meals are offered in a communal dining room or cafeteria, but the individual living quarters may have a small kitchen, too. "And don't worry if you're still living an active life," said Tomas. "Many people in assisted-living communities still get out and do things on their own or take part in group activities." Smaller board and care homes for up to six residents are also considered assisted living.

Memory Care Communities

Memory care communities are for people with varying levels of dementia who need full-time care. Depending on the community and your care needs, you may have your own apartment or an individual room, or even share a room. For safety, residents are generally not allowed to leave the community on their own.

Skilled Nursing Facilities

For people with chronic illnesses or disabilities who can no longer care for themselves, skilled nursing facilities provide 24-hour and long-term nursing care.

Continuing Care Retirement Communities

If you're looking for a living space that will allow you to age in place, this might be the right option for you. You can move from independent to assisted living to nursing care, all in one setting. According to Tomas, "This can be a great way to stay near your spouse and friends as your care needs change."
Thinking About a Move?
If you're considering making the move to an independent or assisted-living community for yourself or a family member, here are a few things you might want to do:
Look at communities where your friends live. You'll get insider information on what the community is really like—and you'll already know people there when you move in.
Take tours of a variety of locations in your area. If the community offers meals in a dining hall, arrange to join them to sample the food and get a feel for the social atmosphere.
Consider location—do you want to be near friends and family, or is this the right time to move closer to the mountains like you've always wanted?