Why Star Ratings Matter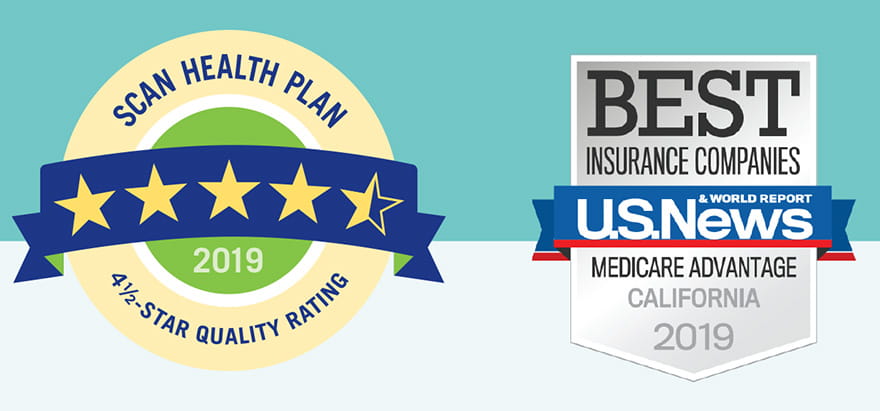 CEO MESSAGE: Why Star Ratings Matter
I'm proud to say that we've done it again: SCAN has received 4.5 Stars* in Medicare's 5-Star quality rating system for the second year in a row! SCAN has a 90 percent member rating, as reported in the 2019 Medicare & You handbook. And right before we went to print, U.S. News & World Report named SCAN one of the best Medicare Advantage plans for 2019. What an honor!
So why is this important? Because much of the information used to develop these ratings comes from you. When you take medications as directed, that counts. When you get needed tests and screenings, that counts as well. And you may not realize it, but your feedback on surveys also plays a role.
If you received a survey from Medicare in the last year, thank you for responding. We know it's easier to find time to answer a survey when something is going wrong, so we appreciate that so many of you made a point to respond with positive feedback. We count on your input—good as well as bad—to ensure our ratings truly reflect what our members experience.
But that's why Star ratings matter to SCAN. Here's why they should matter to you: As a Medicare Advantage plan, SCAN relies on our Medicare funding to deliver the benefits, services and quality providers you've come to expect from us. We're also a not-for-profit plan, so the bonus we earn from our Star rating enables us to offer comprehensive benefits of real value year after year. And 2019 is no exception. In fact, I think you'll find there's never been a better time to be a SCAN member.
Chris Wing
Chief Executive Officer
SCAN Health Plan
*2019 Star rating applies to all plans offered by SCAN Health Plan except SCAN Healthy at Home and VillageHealth plans. Every year, Medicare evaluates plans based on a 5-star rating system.