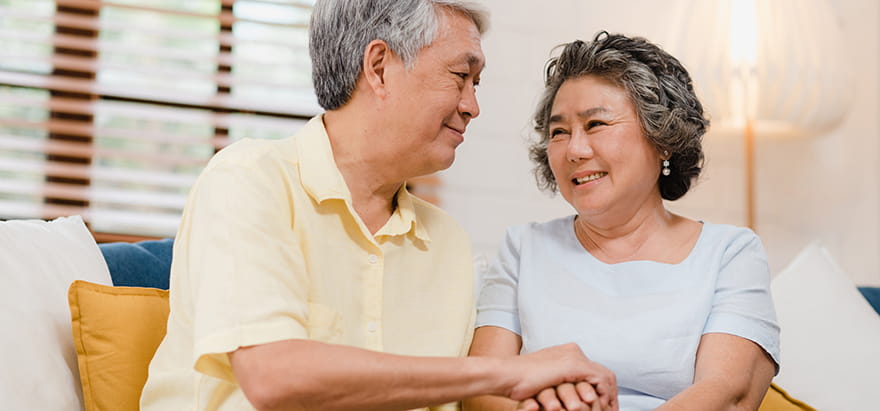 If you're caring for a spouse or other family member, taking care of your health and well-being is as important as the care you give your loved one.
Caregivers who readily give their time and energy to caring for a loved one are often the people who find it hardest to accept support so they can be healthy and happy, too.
"In many cases, we are seeing that caregivers end up sacrificing their own well-being when they should be able to live their best life," says Eve Gelb, SCAN senior vice president.
If you're a caregiver who's used to being independent and self-sufficient, it may not be easy to admit you need help, and even harder to ask for it. Being there for a spouse or family member can be rewarding, but providing care 24/7 can take its toll on your physical and mental health. And if you get sick, it can prevent you from being able to care for the person you love. Being honest and open about your challenges and accepting help from people who care can keep you healthy. And that can mean a better life for both you and your loved one.