Working on All Fronts for Better Senior Care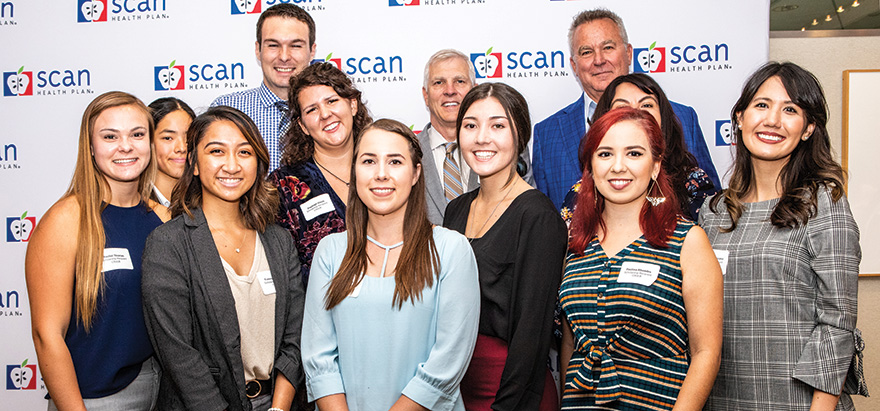 Meeting What's Needed Now
SCAN regularly supports seniors in need through grants to community-based organizations that help older adults be healthy and stay independent. Most recently, SCAN provided grants totaling $150,000 across 14 organizations in our focus areas of emergency assistance, nutrition and general operations.
We know how important nutrition is to a senior's health and quality of life, so much of this giving amount went to programs that provide meals or groceries to thousands of at-risk or homebound seniors in SCAN's service areas. For many of them, these programs are the difference between eating or not. "Without St. Vincent Meals on Wheels, I don't think I could survive," says one senior. "I can count on getting my meal every day and the people who bring my food care about me. It's the best aspect of my day."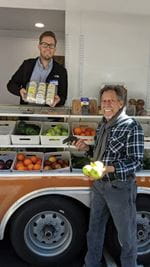 Second Harvest's Park-It Market visits senior centers and senior housing in Orange County, allowing seniors to "shop" items displayed in the specially equipped van.
Investing in Tomorrow
We're also investing in ways to help prepare a workforce that will be able to meet the needs of a growing number of seniors. SCAN recently awarded $50,000 in scholarships to 10 students enrolled in the College of Health and Human Services at Long Beach State University. The scholarships include a service component to ensure students gain valuable experience working with and caring for older adults.
SCAN CEO Chris Wing presented the scholarships to the students at an award luncheon in September, where the students got to mix and mingle with SCAN leadership as well as representatives from local and state government.
"Creating this scholarship fund allows SCAN to further support our mission to keep seniors healthy and independent while eliminating barriers that may keep qualified, caring individuals from pursuing careers that serve seniors," says Chris Wing, back right, with the scholarship's first recipients.
Innovation Leads the Way
We're proud that the prestigious Journal of American Geriatrics Society recently highlighted a unique program developed by Independence at Home (IAH), a SCAN community service. IAH's Insights program provides counseling to seniors in their homes and at no cost. These are snapshots of the many ways SCAN is working to improve lives of seniors today and tomorrow. Find out what else we're up to in the community by viewing our 2018 Report to the Community at communityreport@scanhealthplan.com.