Growing Older Doesn't Have to Be a Pain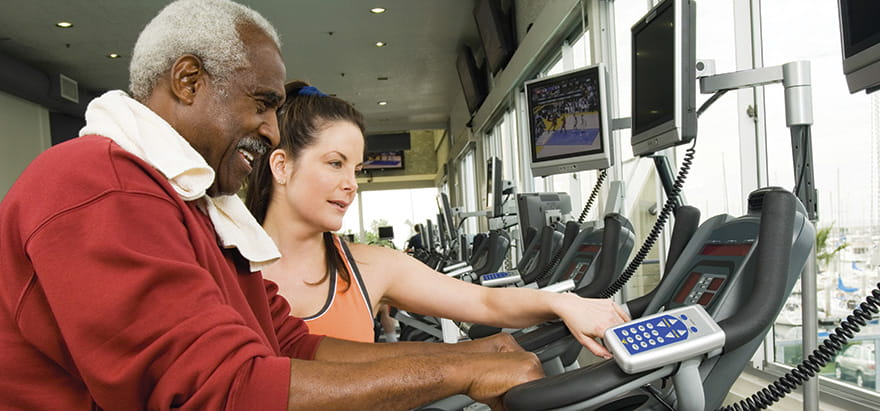 "I'm 84 and just assume pain is part of aging."
–SCAN member responding to SCANListens pain management survey
Recently, we asked some of our members about their experiences with chronic pain. Nearly 70 percent of the members who participated in the SCANListens pain management survey* said they'd experienced lasting pain over the past year. Most often it was described as aching, throbbing or cramping, and the most common locations of the pain were the hips, back and joints.
Nearly all of the members said the pain disrupted their lives at least somewhat.
84 percent said pain stopped them from exercising or being physically active
59 percent said pain affected being able to do everyday activities
Members' answers varied when asked what areas of their lives are affected by pain. "Everything!" said one member. For another member, the pain "slows me down sometimes, but doesn't keep me from doing things."
Helping What's Hurting
Chronic pain may be more common with age but often it's not something that has to be, or should be, endured without relief. Only 14 percent of the SCAN members said they weren't doing anything to ease their pain. Most members said they were either taking over-the-counter (OTC) remedies or medications prescribed by their doctors; using a brace, cold/heat or exercise; or relying on acupuncture, massage, yoga or another alternative health therapy.
Often, the most effective way to manage chronic pain is with a combination of therapies. For example, your doctor might recommend a plan that includes physical therapy, medications and a few visits with a mental health professional. You may need to try a few different combinations to find what works best for you.
* 273 SCAN members participated in the SCANListens online survey. SCANListens is just one way our members give us feedback and share insights. If you'd like to take part in future surveys, go to scanhealthplan.com/scan-listens.
Are You Managing Your Pain?
If you have chronic pain, we'd like to know: What works for you? Is there a treatment or therapy you haven't tried but are curious about?
Send an email or letter to the SCAN Club editor. You'll find our mailing and email addresses on the back of this newsletter.
The Benefits of Relieving Pain Without a Prescription
"I think some top preventive activities include exercise and massage. I'm really glad SCAN covers the free membership at gyms. I use this all the time."
– SCAN member about what works to control chronic pain
Your SCAN benefits include a variety of therapies that may help you take control of your chronic
pain without a prescription.
If your plan offers the SilverSneakers® benefit, take advantage of free gym memberships and exercise classes at local fitness centers. The SilverSneakers website (silversneakers.com) also has videos that you can do at home.
Most SCAN plans offer routine acupuncture and/or chiropractic care through American Specialty Health.
If your SCAN plan offers the OTC benefit, you can use your quarterly allowance on many types of non-prescription pain medications, braces, cold/heat therapies and other remedies.
SCAN members can get discounts of up to 30 percent on massage therapy and other alternative health services through the SCAN Discount Marketplace. Find out more at scanhealthplan. com/members/discount-marketplace, then go to WholeHealth Living Choices.