When It's Personal: How to Talk to Your Doctor About Anything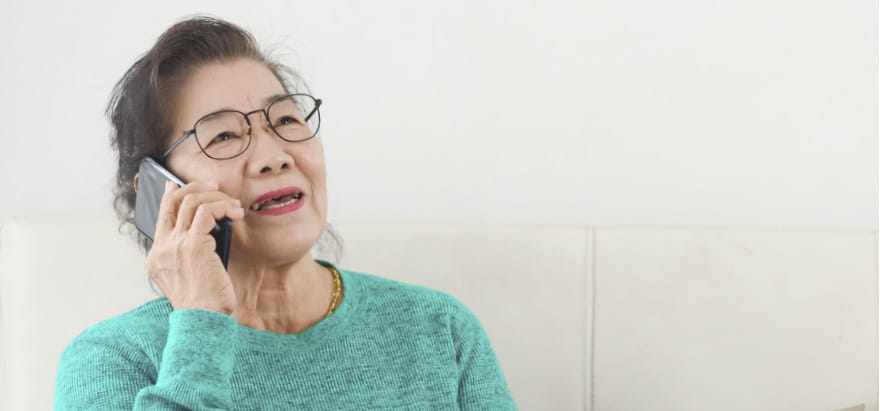 For a while now, it's been getting harder and harder for Sarah to get to the bathroom in time. It's frustrating, but she doesn't know what to do to make it better. She was thinking it might come up at her annual check-up but that's been postponed, and she's not sure how she would bring it up anyway—it's embarrassing to talk about it.
We get it, some subjects are harder to talk about than others. But if you're having a physical or mental issue that's interfering with your quality of life, it's time to talk with a doctor. If you don't need to see your doctor in person, these conversations are sometimes easier to have over the phone or through a virtual visit, so ask if either of these types of visits is possible. Below are some tips to help get the conversation started.
What's the problem?

A LEAKY BLADDER

CHRONIC PAIN

FEELING DOWN AND ANXIOUS

Why call your doctor?

Urinary incontinence is a common problem for many people as they age—so it's nothing to be embarrassed about. Plus, there are techniques and medications that can help manage it.

Untreated pain can lead to other health problems, like falls or depression.

And while pain is often hard to describe because only you can feel it, your doctor is trained in ways to understand your unique pain better.

It's normal to feel down every once in a while, but if it's been a few weeks and you're not feeling better, it's a good idea to let your doctor know. If it's depression or anxiety, not getting help can be dangerous.

What you might say

I've been noticing lately that I'm having to urinate more often, and I can't hold it until I get to the bathroom.

Be sure to mention any other symptoms, such as a burning sensation when you go to the bathroom or blood in the urine.

I'd like to talk to you about pain I'm having that won't go away.

Explain to your doctor the specific ways the pain is impacting your life and what kind of relief you are hoping for.

I haven't been feeling myself lately. I'd like your advice on what might help me feel better.

Be direct and honest in explaining how you're feeling.

What you might ask

Are there lifestyle changes I can make that will help?

Is there anything I can take that will make it better?

What changes can I make in my life that might help reduce my pain?

Are there any non-medication options that might bring some relief?

What can I do when I feel this way?

Do you think talking to a mental health professional would be helpful?