The Doctor Is in, But in a Whole New Way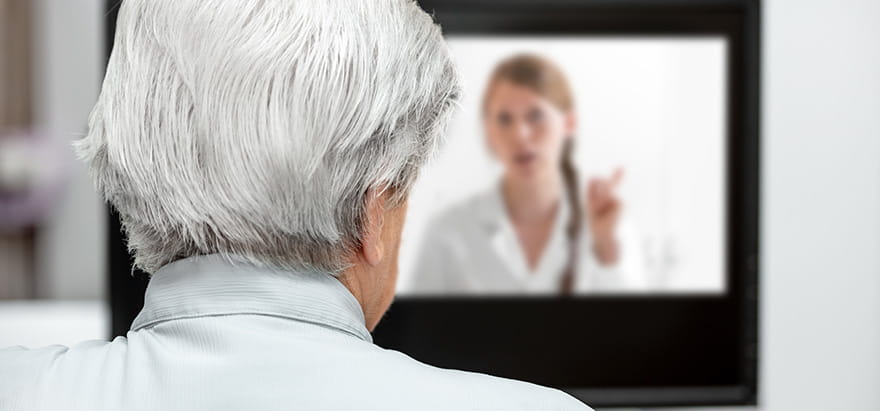 Virtual house calls are here…and just in time
The recent pandemic has forced many of us to find new ways to connect with the important people in our lives, including the doctors and other healthcare professionals who help us stay healthy. While we've been staying at home to avoid being exposed to the coronavirus, virtual visits allow doctors and patients to practice safe social distancing while treating many common health conditions that typically have required a trip to the doctor's office.
If your doctor recommends a virtual visit, you'll "meet" with him or her by video or a telephone call at home. All you need is a computer, tablet or smartphone and an internet connection. Some doctors may do a simple call using Facetime in order to see you. Others may use a meeting platform like Zoom, or one used by their medical group. Find out these details when you schedule your appointment.
Knowing what to expect and how to prepare can help you make the most of your telehealth visit.
Before your visit:
Is this your first time? Some platforms may require you to register, so do that ahead of time.
Write down any questions you have. Have relevant medical records handy, including a list of your current medications and recent lab or test results.
Gather information that may help the doctor assess your condition, such as your temperature and weight, as well as recent readings from your glucometer, blood pressure cuff or other device.
Set up your computer, tablet or smartphone in a quiet place with good lighting and a strong internet connection.
During your visit:
Explain in detail what you're feeling and point out any noticeable changes.
Take notes and speak up if something isn't clear.
Ask about next steps.
I have the Telehealth benefit in my SCAN plan. Is that different than a virtual visit with my doctor?
It is different. With both, you will meet with a doctor online. But your Telehealth benefit is not connected to your medical group, so your doctor won't get a record of your visit with an MDLive doctor. SCAN's Telehealth benefit through MDLive is a convenient option to get urgent care when you can't see your regular doctor. Talk with one of MDLive's board-certified physicians 24/7, either in a virtual visit or on the phone.
Note: Telehealth is covered in most SCAN plans for $0; it's not covered in SCAN Healthy at Home (HMO SNP).
To register and schedule an appointment, call 1-888-993-4087. You can also reach MDLive through your SCAN online account.