Supporting the Community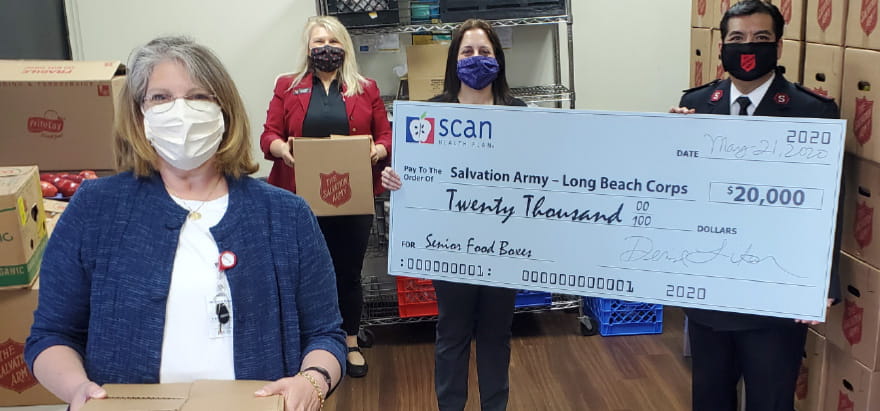 A $20,000 emergency grant from SCAN will help The Salvation Army Long Beach Corps and Community Center purchase and distribute nutritious food boxes to local seniors.
When COVID-19 sent all of us home in March with strict shelter-in-place orders, nonprofits in the community were suddenly overwhelmed with people needing their services. SCAN responded quickly, with emergency grants that enabled them to provide such essentials as meals, housing and counseling. Over the last few months, SCAN has directed much-needed funding (and in some cases, SCAN employee volunteers) to close to 40 organizations across every county we serve. Keeping seniors healthy and independent has never been more important.