Staying Safe and Healthy in 2020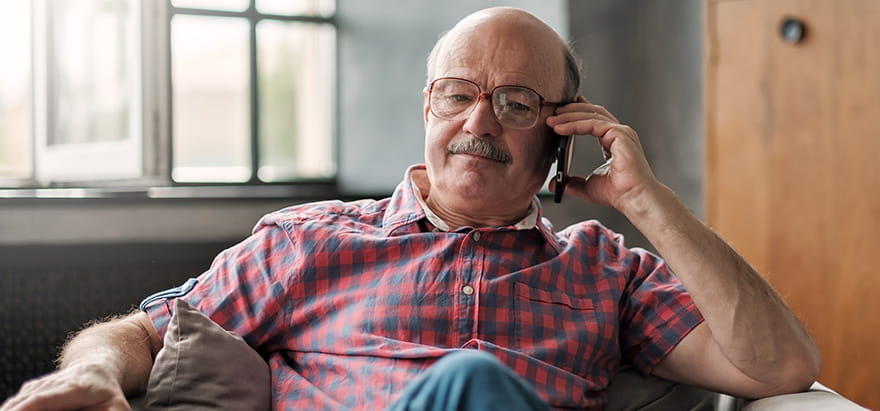 By now, you're probably getting used to some of the changes caused by the coronavirus, such as staying at home as much as possible, washing hands regularly and, if you do need to go out, wearing a face covering and keeping six feet away from others. These are still considered the best protections against COVID-19. But, when leaving the house continues to be risky, you might have questions about when and how to get the care you need—from your doctor, dentist, eye doctor or other health professional. In this issue, we answer some of your questions with tips for keeping up with your care in 2020.
What If It's Urgent?
A problem that needs urgent medical care won't wait, even for a pandemic. In an urgent situation, you have options:
During regular business hours, call your doctor's office for directions.
If your doctor's not available, go to the urgent care center that works with your doctor and medical group.
If it's after hours or you're not able to go to an urgent care center, use your $0 Telehealth benefit to talk with a board-certified doctor (see page 4 for more on this benefit).
In a medical emergency, call 911 or go to the nearest emergency room. Ambulance services and medical facilities have strict procedures in place for your safety.
Should I Get My Regular Check-ups?
Taking care of your health is always an essential activity, so it's important that you get back on track with any care you might have put off over the past few months. Start by calling your doctor. "If you're feeling well and don't have any concerning symptoms, your doctor may say you're okay to wait or might recommend a different type of office visit," says Dr. Terry Offenberger, SCAN medical director. "But if he or she thinks it's best you're seen in person, trust that the office will have protocols in place to keep you and the staff safe."
Your Appointment Options
Some types of in-person routine care shouldn't be postponed: ongoing treatments such as radiation or chemotherapy for cancer, or dialysis for kidney problems, for example. For other types of care, your doctor can help you decide which of the following visits is best for your situation.
A phone appointment: A good way to get answers to your questions, order prescription refills, go over lab results and check in regarding any chronic conditions or ongoing treatment.
A virtual visit: Also known as telehealth or telemedicine, this kind of visit is helpful when your doctor needs to do a visual examination, such as to see how a wound is healing or to inspect a rash. (See page 4 for more on virtual visits.)
An in-person visit: Your doctor may need to see you in person, particularly if you have an ongoing condition and there's been a change in your health. Of course, hands-on care, like doing lab work or setting a broken bone, will need to be done in person.
Did you notice the insert in this issue of the newsletter? It includes a list of the recommended exams and other routine care for older adults. Take a look and see what needs to be checked off your care to-do list.