How Can I Get My Medications When I Can't Get to the Pharmacy?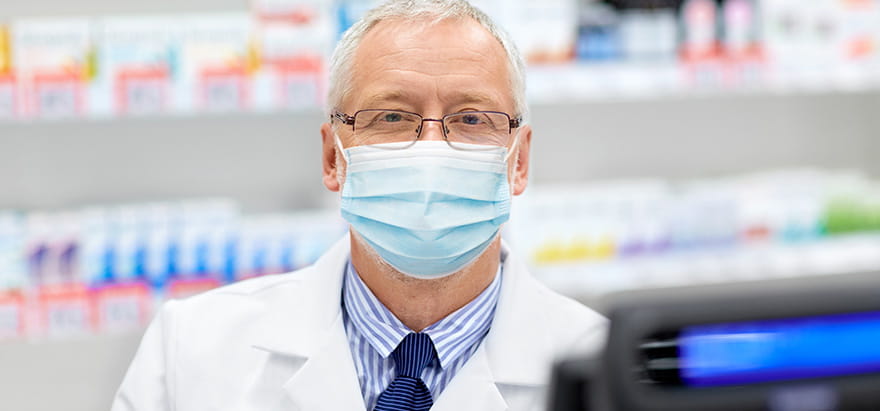 Getting to the pharmacy may not be as easy as it once was. Luckily, there are convenient ways to keep your medications well-stocked, even when you're staying at home. Which ones are you taking advantage of?
■ I use Home Delivery From Express Scripts Pharmacy.
On most SCAN plans, a 90-day supply of Tier 1 and Tier 2 meds is $0 copayment* through mail order, and even drugs on higher tiers have lower Preferred pharmacy pricing—and standard shipping is free. Plus, you can talk with a pharmacist 24/7 and manage your account online. To get started, contact your doctor's office and ask about home delivery for your maintenance medications. They can send your 90-day prescriptions right to Express Scripts!
■ I get 90-day refills of the medications I take all the time.
Getting a 90-day supply of medication at one time not only saves trips to the pharmacy, but it could save money, too. On many SCAN plans, the copay for a three-month supply of Tier 1 medications is the same amount as it is for a two-month supply. To make the switch, have your pharmacist ask your doctor for a 90-day prescription with refills for your ongoing medications.
■ I signed up for automatic refills at my pharmacy.
Auto refill is just like it sounds: the pharmacy automatically fills your prescription when it's time for a refill (or calls your doctor if you're out of refills). They then call or text you when it's ready for pick-up. Ask your pharmacist how to set up your account for auto refills.
■ I'm taking advantage of special senior services at my local pharmacy.
Many local pharmacies have stepped up to make it easier for their customers—especially their senior customers—to get their medications and other necessities during this time. Ask your pharmacy if they are offering free delivery or mail order, or if they have no-contact curbside or drive-through service.
* 90-day $0 Tier 1 and Tier 2 home delivery medications are not available in the following plans: SCAN Plus (HMO), SCAN Connections (HMO SNP), SCAN Connections at Home (HMO SNP), VillageHealth (HMO-POS SNP) and certain employer-sponsored coverage.