For information on SCAN's response to the coronavirus (COVID-19), click here. SCAN members: for guidance in getting care during the current states of emergency and other FAQs, click here.
Flu Patients Took My Hospital Bed and Other Reasons to Get a Flu Shot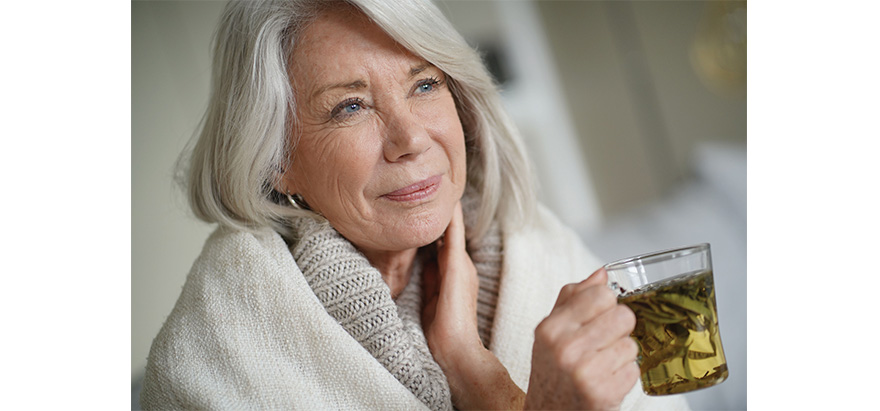 It's flu season again and you know what that means: Your doctor, your pharmacy, SCAN, the media and anyone else concerned with your health will be recommending that you get your annual flu shot. But what about your fellow SCAN members? What do they have to say about the flu shot? We asked...and found the answers interesting. Here's some of the information members shared--along with feedback from our medical experts.
'Thank Goodness I Had Gotten My Flu Shot'
First, the vast majority of people who responded to our flu survey said they get the flu shot regularly. "I used to never get flu shots until I started getting the flu every year," one member told us. "For several years in a row, I got the flu with high temperatures and was really sick. Since then, I've had a flu shot every year and haven't gotten the flu."
Another member told us it took a trip to the hospital to fully appreciate the value of having had a flu shot: "I spent three days in the emergency room because they could not find a bed for me. They were all taken with flu patients! Thank goodness I had gotten my flu shot. I did not get the flu and, needless to say, I will continue to get my flu shot every year."
Sick Anyway
The flu shot can help many people avoid getting the flu, but not everyone and not every time. "When first available, I got the flu shot," one member told us. "That year, for the first time in a long time, I got the flu. Next year, got the flu shot, got the flu. Apparently, for me, the only way to ensure I get the flu is to get the flu shot."
Despite this member's experience, the fact is the flu vaccine cannot give you the flu. Still, there are some reasons why you could get sick even after having a flu shot.
The vaccine does not protect against illnesses other than the flu. So, you might actually be sick with a cold or other illness.
It takes a few weeks for the vaccine to start protecting you. If you're exposed to the flu before the medicine kick in, you could still come down with a case of the flu.
You might have caught a "different" flu. Health experts do a pretty good job of guessing what the most common types of flu are going to be each season, but you could catch one different than what the vaccine protects against.
Even if you do get the flu after having a flu shot, it probably won't be as bad as if you didn't get vaccinated. That's how it was for this member: "I didn't get the shot and got the flu. Sicker than I had been for 50 years. Got the shot again this year and got the flu again but nowhere near as sick. I'll never skip it again."
There are different types of flu vaccines for different groups of people. Two stronger vaccines are made just for people 65 and over. Ask your doctor if one of these might work better for you.