Fall Prevention Starts Here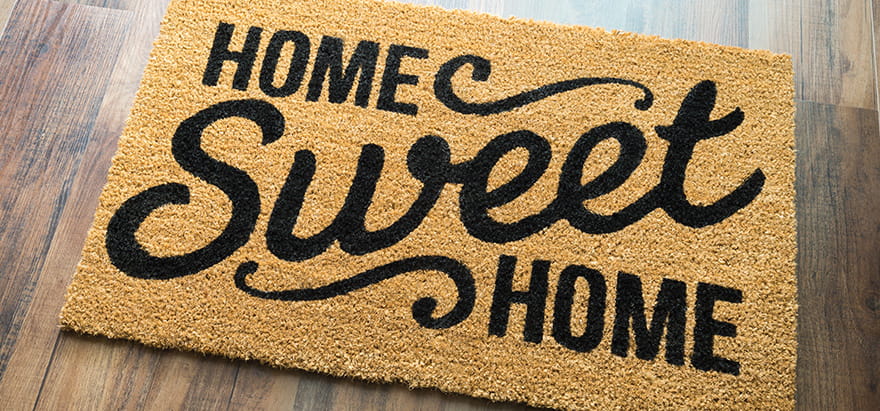 Some of the most serious threats to your health and independence may be lurking where you should be able to feel the safest—in your home.
Peer Advocate Kathleen McCool talks to SCAN members about some of the common conditions of aging--and falls is a big topic of discussion. "The most common cause of falls is tripping," she says. "And it's usually on something in the home or just outside the home that a member has passed over a thousand times without tripping on it--a rug or bedspread, a crack in the driveway, the hose or the curb by the trash can."
This is cause for concern because falling is one of the most common causes of injury in seniors. Every 11 seconds an older adult is treated in the emergency room for a fractured hip, head injury, broken bones or other injury from taking a tumble.
In addition to the physical pain and injury, a fall can lead to loss of independence. "I've noticed that after a fall or two, seniors become afraid of going out at all," McCool says. "People who used to walk and be active will stay in the house if they can't find someone to walk with them. It totally changes their lives."
Create Your Own Fall-Free Zone
Many falls can be prevented just by taking a good look around the house and yard for potential trip hazards and other ways to make your home fall-free. When SCAN Peer Advocate Ben Singer talks with members about how to prevent falls, he encourages them to install a grab bar in the shower. He explains it this way: "It's like using seatbelts in the car--you don't want to wait to put them on until after there's been an accident."
There are many home safety checklists available that you can use to find hazards in your home. We have one on scanhealthplan.com. Just type Fall Prevention Checklist into the search bar at the top of any page for a copy to view or print.
REGAIN YOUR FOOTING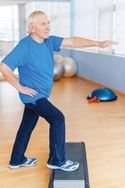 Many adults have trouble with their balance as they get older, and this can make a fall more likely. Kathleen McCool recommends these five things if you're having trouble with your balance:
Talk to your doctor. It could be that a medication is making you feel unsteady or a medical condition is affecting your balance. McCool has found that vertigo is an issue for some members, including her. But, she says, "doctors aren't always familiar with it, so I suggest members ask their doctors about it when they're having balance problems."
Have your vision and hearing checked regularly. It makes sense: You're more likely to fall if you're not seeing or hearing well.
Try exercises that focus on building strength and improving balance, such as workouts with exercise bands or tai chi.
Slow down and pay attention. As McCool says, "You don't have to stop doing the things that you love, just do them more mindfully."
Look for a fall prevention class near you. SilverSneakers ® has a "Stability" class for SCAN members with the gym benefit. Many senior centers and local recreation departments have these types of classes, too, so look for what's offered in your community.