For information on SCAN's response to the coronavirus (COVID-19), click here. SCAN members: for guidance in getting care during the current states of emergency and other FAQs, click here.
Where You Go When You Need to Know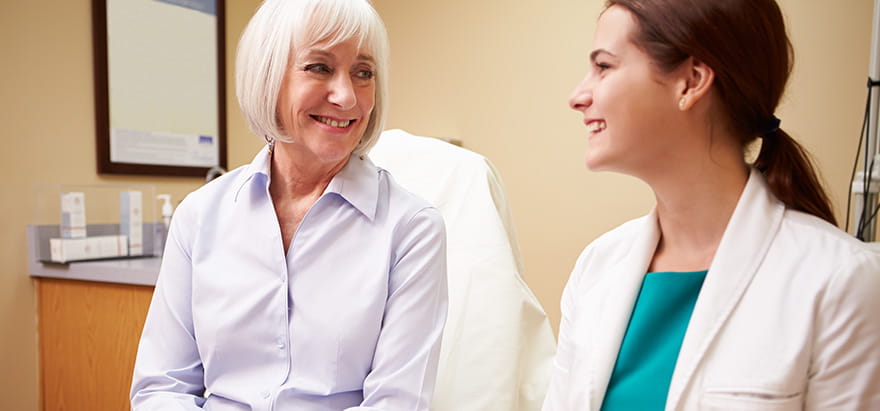 Questions about your health or medical care?
Call your doctor.
Do you have concerns about your physical or emotional health, tests and screenings, medications or other treatments? Talk with your doctor or a member of your primary care team.
Ask the staff at your doctor's office:
"Does the office have an online patient portal where I can get information like test results or send a message to the doctor?" Some offices have patient portals, but they can vary by medical group. Some are more basic than others. Ask what you can expect to find in yours.
"Can I ask my doctor questions by email?" If so, find out the email address, and how long it typically takes to get a response.
"Is there a direct phone number where I can reach you?" Some offices have direct numbers that let you bypass automated messages.
Questions about your benefits or how to use them?
Visit SCAN online or give us a call.
An online member account is your one-stop, self-service shop for information on all your benefits and other things to know for your good health. You'll find your plan details here, and you can take care of many tasks without having to call Member Services. Want to print a copy of your member ID card at home? You can do it in seconds from your online account. You can also:
Review your benefit details, from copayments to the care and services covered under your plan
Change to a new doctor (at the same medical group)
Invite a caregiver to view your plan information
Keep track of your care in an online Health Check Record
If you don't have an online member account with SCAN yet, it's easy to sign up. Just follow a few simple steps and you'll have instant access to all of your plan materials, as well as benefit updates and important health reminders. Go to scanhealthplan.com/register to get started.
Go to the SCAN website for general information on SCAN benefits and programs, like:
Whether a medication is in the SCAN Formulary, and what tier it's on
Your nearby SCAN Preferred pharmacies
All the extra benefits SCAN offers, like health club membership, chiropractic care, transportation and more
Tip: Bookmark scanhealthplan.com/extras for information on these "more-than-Medicare" benefits.
>> Find out more and watch a video at scanhealthplan.com/quickstart
When only a person will do, Member Services is ready to help.
SCAN's Member Service Advocates are specially trained to help you understand and use your SCAN benefits to the fullest.
Call 1-800-559-3500 (TTY: 711) to talk with Member Service Advocates during regular hours of operation (see the back of this newsletter). Some days and times are busier than others so if you don't want to wait on the line, call later in the week or in the evenings. Or, consider sending an email to MemberServices@scanhealthplan.com.
National Healthcare Decisions Day Is April 16
It's never too soon to start advance care planning. This is a way to stay actively involved in your own care should you become unable to speak or make decisions for yourself. Use National Healthcare Decisions Day as the reminder to take care of this important task. For more information and forms you can use, search "Planning Ahead" on our website: scanhealthplan.com.