For information on SCAN's response to the coronavirus (COVID-19), click here. SCAN members: for guidance in getting care during the current states of emergency and other FAQs, click here.
SCAN in the Community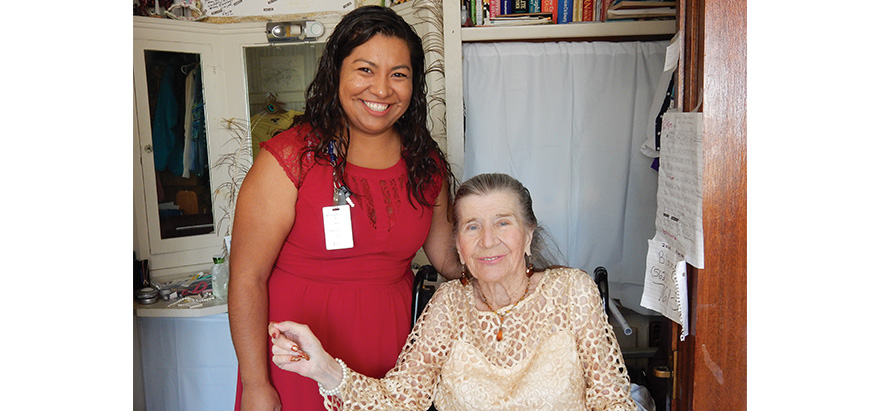 SCAN began in 1977 as a local collaboration among senior service organizations. While today we serve more than 200,000 health plan members, we also support seniors in the community, regardless of plan membership. There are many ways we do this—here are just a few.
Giving Where It Matters Most
In 2019, SCAN gave $555,000 in grants to nonprofit organizations. These local groups often make it possible for seniors to stay in their homes by providing vital services at-risk individuals wouldn't be able to get otherwise, such as nutritious meals, home modifications or mental health services. Here are some of the organizations supported by SCAN and a few of the ways our giving is making a difference:
Conejo Valley Senior Concerns—Helped fund an additional 2,000 freshly prepared meals to low-income, homebound seniors along with daily wellness checks
Affordable Living for the Aging—Supported the Shared Housing Program, matching 30 low income housing seekers with 30 seniors in need of financial or daily living support
Alzheimer's Los Angeles—Provided support services and education for family caregivers of those with Alzheimer's in Riverside and San Bernardino Counties
Institute on Aging—Supported the Friendship Line, the only accredited 24-hour crisis line in the nation specific to older adults: 1-800-971-0016
In addition to grants, SCAN provides sponsorships, emergency assistance funds, education programs, volunteer opportunities and other community services throughout California.
Could you benefit from the type of help these organizations provide?
The Community Connections resource can help. Find it by going to scanhealthplan.com/members. Click on Community Connections to search for organizations near you.
Better Understanding Makes for Better Service
SCAN works with a wide variety of local medical groups and doctors' offices. This gives our members a number of options when choosing a doctor and care team. But choice isn't the only thing that's important. We want to be sure our members are treated with respect, that their appointments go smoothly and that the office staff is doing what they can to help identify any challenges their patients might be having.
That's why SCAN developed the Office Staff Training (OST) program. Since OST was launched in 2016, thousands of office staff and hundreds of doctors have participated in the free workshops. There are a variety of courses available, including those designed to improve customer service and patient satisfaction, and to address mental health and medication adherence issues. Participants say the courses give them valuable information that they can use to improve their interactions with all their patients, not just those over the age of 65.
"Great training. More than half of the patients I work with are seniors. It helps to know how to help them." —OST participant