Coping Through a Pandemic? It's Not New to This SCAN Member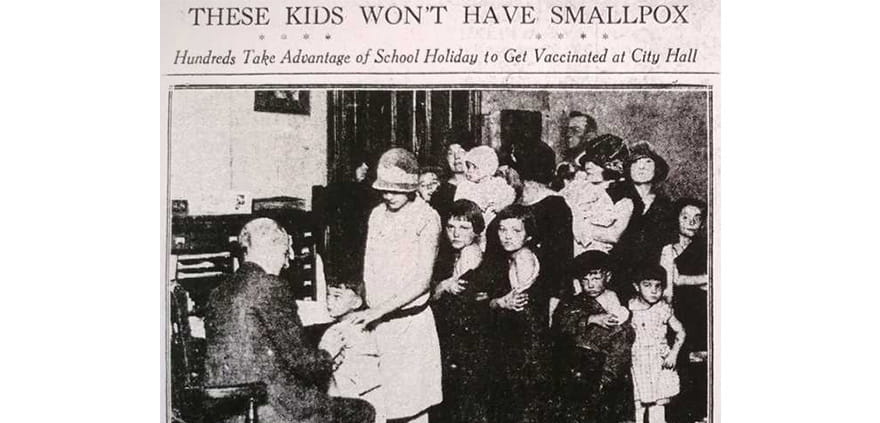 When you've lived through three major disease outbreaks like 92-year-old Pamela B. has, you know something about how to stay healthy and cope during trying times.
When Pamela was very young, in the late 1920s, smallpox was spreading in her hometown in Southern England. Smallpox was a highly infectious disease that caused severe illness and death worldwide before it was wiped out in 1980. Pamela says she was too young to have any memories of it, but her mother shared stories of anxious parents wondering whether or not to give their children the vaccine when one became available.
New Places Brought New Challenges
Flash forward: Pamela is in another stage of her life and in another place when she experiences another dangerous outbreak of disease. She was living in Libya with her husband, who was a member of Britain's Royal Air Force, when tuberculosis and yellow fever broke out. "The diseases were widespread in Libya and other parts of Africa at the time," she recalls. Tuberculosis, or Tb, is an infectious disease that affects the lungs; yellow fever is a viral disease caused by mosquito bites. There are vaccines for both, and Pamela says that while there were no lockdowns like today, she and her husband did get vaccinated against the diseases.
Eventually, Pamela and her husband returned to England and began raising a family. England's damp weather was affecting their children's health, though, so when her husband saw an ad for work in sunny California, he applied. The family left their native England and relocated to San Diego County.
Still Many Reasons to Celebrate
Pamela is still in California, living with her daughter and witnessing first-hand yet another health crisis—this one on a global level. Adding to the challenges from the COVID-19 pandemic, Pamela fell and broke her hip last August. She spent five weeks in a rehabilitation facility before returning home.
Pamela's experiences have taught her to cope by drawing strength from her relationships. "I'm very blessed to have family and friends that pray for me and would call every day while I was in the rehab center—even my relatives in England," she says. "And the people who worked at the center were so wonderful; they became like a second family."
Even so, Pamela was glad to be home in time for her 92nd birthday. It was a quiet, socially distanced celebration, but a celebration, nonetheless!