Community Spotlight: First Responders Get Senior Savvy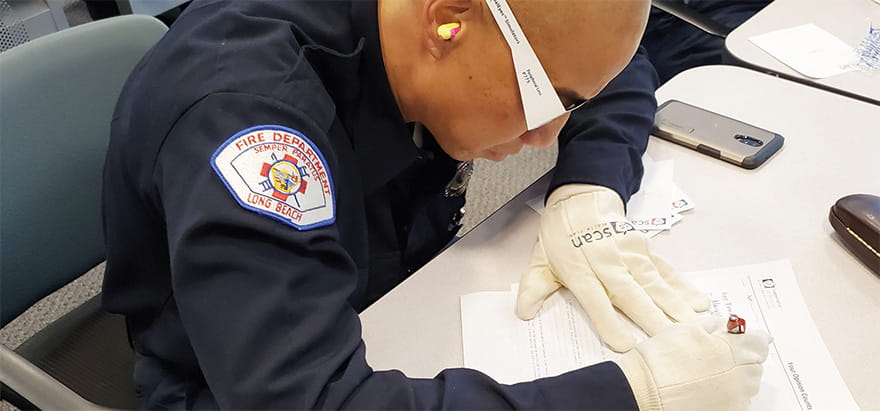 One Long Beach firefighter experiences first-hand what it's like to fill out paperwork with impaired vision and sensitive joints.
Talk about feeling their age! Last November, Long Beach firefighters experienced for themselves some of the physical and emotional losses many seniors face. They took part in SCAN's popular Trading Ages® senior sensitivity program to gain a better understanding of seniors' unique needs and challenges, and how to better serve them.
"We're better able to see the challenges seniors face now that we've had a chance to 'walk' in their shoes."
—Trading Ages participant
This is the first time the program was delivered on such a large scale and the first time the city offered the training to all its firefighters—more than 400 in total.
Long Beach Fire Chief Xavier Espino says the training will help emergency responders better connect with the seniors they serve: "With Trading Ages, our emergency response teams are coming away with important insight into some of the challenges that seniors face, which will enable us to respond with even greater empathy."