Start Your Membership Off Right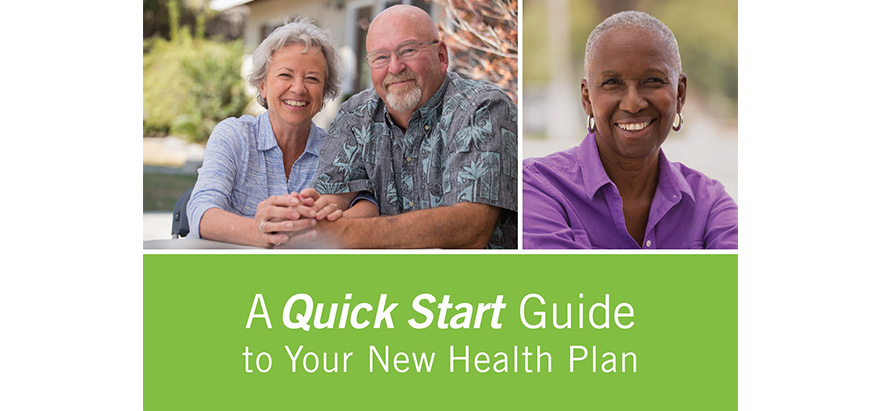 NEW TO SCAN IN 2019?
We're so happy you're a SCAN member! To get you off to a good start, we've pulled together some of the things you can do to make sure you're making the most of your SCAN membership.
NOT NEW TO SCAN BUT WANT TO BE SURE YOU'RE GETTING THE MOST OUT OF YOUR MEMBERSHIP THIS YEAR?
The new year's a good time to stop and make sure you are ready to take advantage of all your SCAN membership has to offer. The information on these pages can help.
MAKE AN APPOINTMENT TO SEE YOUR DOCTOR
If you have a new doctor:
Schedule an appointment to meet the doctor and his/her staff now so when you need care, you'll know what to do and your team will be ready to help.
Get the answers to these questions during your visit:
What's the best way to contact your doctor if you have a question or want to make an appointment?
What should you do if you need urgent care? Your doctor's office may offer extended hours for urgent care or they might refer you to a preferred urgent care center they work with.
Is there a patient portal? This is a place where you can manage your care online.
If you have the same doctor:
Schedule an appointment for your annual exam earlier in the year rather than later so you have enough time for preventive care and any screenings or tests you'll need to get done this year.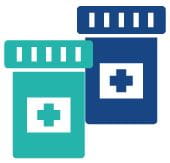 GET YOUR PRESCRIPTIONS IN ORDER
First…Check SCAN's Formulary for the medications you take by going to www.scanhealthplan.com/findadrug. Type your medication in the search box, then look for this information:
What tier is the medication on? A lower tier usually means a lower cost.
Are alternative medications listed? If so, are they on a lower tier (and therefore less expensive)?
Are any special instructions listed? For example, some medications are marked with PA for "prior authorization." Your doctor will need to get these medications approved before you can get a refill.
Next…Decide how and where you want to get your prescriptions filled.
For lower prices and more convenience, choose MAIL ORDER. In addition to Preferred pharmacy pricing, Home Delivery from Express Scripts PharmacySM offers even lower copays (as low as $0!) on many medications—plus free delivery. See the page in the middle of this newsletter for more details.
For lower copayments on many drugs, choose one of these SCAN PREFFERED PHARMACIES:
Home Delivery from
Express Scripts Pharmacy
CVS (New in 2019)
Costco
Ralphs
Rite Aid
Safeway/Albertsons
Walmart
Select independent pharmacies
For prescriptions without any extra discounts, choose one of these SCAN STANDARD PHARMACIES:
Kroger
Medicine Shoppe
Walgreens (New in 2019)
Select independent pharmacies
For a complete list of pharmacies, go to www.scanhealthplan.com/findapharmacy.
You can filter for Preferred pharmacies, delivery available, open 24 hours and more.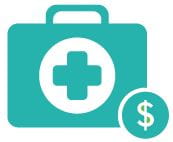 GET TO KNOW ALL OF YOUR BENEFITS
Is your copayment to see a specialist the same as what you pay to see your regular doctor?
Do your benefits include a gym membership through SilverSneakers®? What about hearing
exams and hearing aids?
Here are some places to get to know your benefits better:
Evidence of Coverage (EOC)—Read it to get a detailed description of your benefits and other important plan information.
Formulary—Check here to find which of your drugs are covered and the tiers they are on.
Provider and Pharmacy Directory—Use it to find a doctor, hospital, pharmacy or other provider in the SCAN network.
Where can you find these resources? The most current information for each of them is available online at www.scanhealthplan.com/notices. The EOC generally doesn't change during the year, but the Formulary and directory search tools are updated continuously online.
If you would rather have a printed copy of the EOC, Formulary or Provider and Pharmacy Directory mailed to you, order it online or contact Member Services.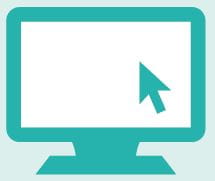 Find It Even Faster…
Have you registered for your online member account on the SCAN website yet? It's easy to sign up and gives you instant access to all your plan materials as well as benefit updates and important health reminders. Register for an account at www.scanhealthplan.com/register.
THAT'S IT! NOW, GET READY TO HEAR FROM SCAN
We are working on our systems right now so that you will soon be able to tell us how you want to hear from us. Until then, look for these communications to be coming your way:
Health Check Record. This guide is personalized for you and includes a checklist of recommended screenings and tests.
SCAN Club newsletter. You'll receive a new issue several times throughout the year with topics that are important to your health and your healthcare.
When you're due for a test or other care, we might call you or send a postcard to remind you.
Questionnaires/surveys. We value your feedback and use it to improve the care and service you receive (see more about surveys on page 6).
We hope we will be hearing from you, too!
Contact Member Services whenever you have a question about your plan, need help using your SCAN benefits or just want to let us know how it's going for you as a SCAN member. Find contact information for Member Services on the back of this newsletter. The phone number is also on your SCAN ID card.
Watch a video with this information and helpful links--click here.