Another Survey? Why Not to Ignore It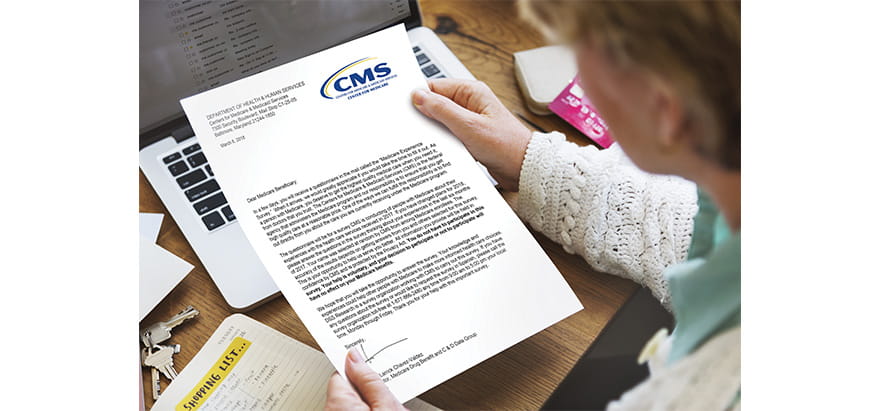 Your medical group mailed you a survey asking about your last visit with your doctor. The mail-order pharmacy is emailing to ask about your latest order. And now someone from SCAN is calling to ask how you're feeling these days. While so much attention can be flattering, it might also have you wondering whether it really matters if you take part or not.
The answer in most cases is yes, when you answer one of these surveys, you are making a difference in the kinds and quality of healthcare you receive.
Here's why:
Your answers help us understand what's working well and what needs improvement. So, a survey from your medical group might ask if your doctor took enough time to listen to your concerns. Or SCAN might call and ask if pain is keeping you from doing your regular activities. We use your answers to make sure you're receiving quality care and being treated with respect.
Your input contributes to SCAN's Star Rating. Medicare uses member feedback in its five-star quality rating system. When a plan receives four or more stars, Medicare rewards that level of quality with bonus payments. As a non-profit company, the bonus we earn from our Star Rating goes back into providing you and other SCAN members even more value in services and benefits.
You might be speaking for other members, too. Some surveys, like those from Medicare, are often sent only to a select group of individuals chosen to represent a health plan's membership. When you receive one of these surveys, your feedback counts even more.
So think about every question you answer. Your response can make a difference in everything from the care you get in your doctor's office to the new benefits you receive. We hope you'll take the time to give your feedback!
The Centers for Medicare and Medicaid Services (CMS) will send you a letter to let you know if you've been chosen to fill out a survey. A few weeks later, the survey will arrive from SCAN and the company that is conducting the survey on behalf of CMS, DSS Research.
Learn more about surveys and you at www.scanhealthplan.com/starratings.