For Breaking News, Look to Your Feet!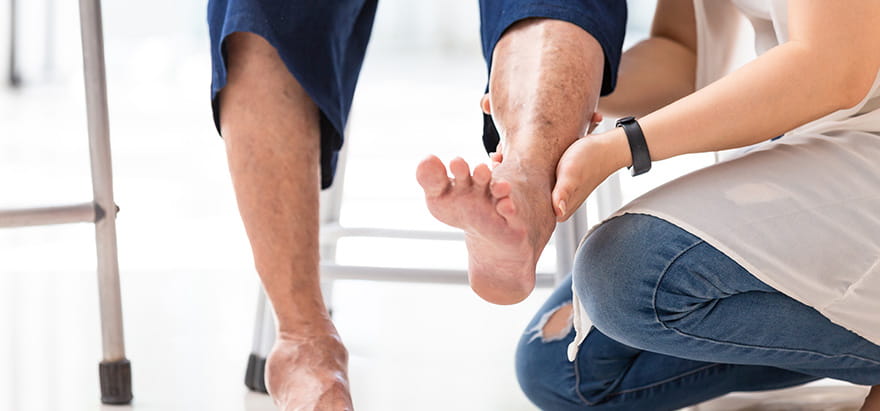 "Reading" your feet can tell you a lot about your diabetes, including if your blood sugar is under control and whether you're running into any potential problems.
If your blood sugar isn't controlled, it could cause nerve damage, known as diabetic neuropathy. Some people notice tingling, pain or extreme temperature changes in their feet. Others lose the feeling entirely, so they wouldn't feel it even if their foot was cut or injured. That's why it's important to take a good look at your feet—from top to sole, toe to toe and in between—every day. Be on the lookout for dry skin, cracks, blisters, red spots or sores that won't heal. Have your doctor check your feet at every visit.
When It's Time to See a Podiatrist
Don't try to remove a corn or callous or treat an ingrown toenail on your own. Medicare allows seniors with diabetes to go to a podiatrist for services like these, including toenail trimming.
If your plan doesn't include a routine podiatry benefit, you'll need to get a referral from your doctor to see a podiatrist in your medical group. Once the referral is approved, you can make an appointment and pay your plan copayment for seeing a podiatrist.
If your plan does include a podiatry benefit, or if you're a member of SCAN's Balance plan, you can see a podiatrist without a referral for the routine services. Call Podiatry Plan, Inc. at 1-800 367-7762 to find a podiatrist in your area.