'Do the Homework and Show Up for the Tests'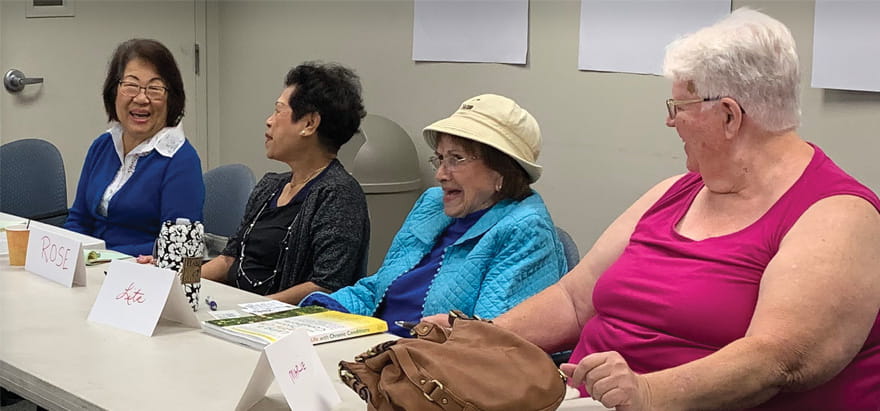 A Good Self-Manager Shares Her Tips for Success
Even though SCAN member June L.'s mother and grandmother each had lived with diabetes, it was a shock to June when she was diagnosed with type 2 diabetes. Despite her family's history, June felt unprepared when she set out on her own diabetes journey. That was 19 years ago, and June has spent the time since learning, experimenting and adapting to figure out how to take control of her diabetes and her life. We talked to June recently about what she's discovered about managing diabetes.
What happened when you first found out you had diabetes?
June: My doctor sent me to classes to learn how to use the meter and how to take care of myself in general. But it took me quite a while to learn what I needed to do to get my blood sugar down. I tried herbal medicine for a while, but when that didn't work, I started taking the Glucophage my doctor prescribed instead.
Have there been challenges for you?
June: I found out I had diabetes when I was recovering from a bad fall. I had terrible headaches from the accident, but I knew I had to exercise and tried very hard to walk every morning. In the beginning, I just put one foot in front of the other and was able to make it once around the park. Gradually, I worked up to six rounds—over two miles. I've been doing that every day for 19 years.
I also had to change my eating habits. After eating white rice all my life, I learned that it's not good for me because it's a simple carbohydrate. Now I eat brown rice because it's a complex carbohydrate. It's hard to change something you've been used to eating for more than 50 years.
Also, I learned to eat less of dishes I like but that aren't good for my diabetes. If I have a bowl of pho, for example, I eat only half the bowl and take the other half home. I had to give up some things altogether, like orange juice. I can't even treat myself to it once in a while because I know I won't be able to stop once I start!
What do you do when your blood sugar isn't where it should be?
June: When my blood sugar is high, it's usually because I've eaten the wrong foods. So I try to eat right, and I self-test in the morning, at night and sometimes at noon, too. And I see my doctor every three months for an A1c test. My blood sugar also goes up if I'm under pressure. If that's the case, I exercise and do something to relieve the stress, like sit in the jacuzzi at the health spa. The walk around the park is helpful because I love to be outdoors. And before the quarantine, I was going to yoga, taking spinning classes and swimming, too.
What helps you stay motivated?
June: I was caring for my father when I found out I had diabetes. I realized then that if I didn't take care of myself, how was I going to be able to take care of him? He's gone now, but I still have family who depend on me.
What is key to your success?
June: Discipline. You need to take the medicine on time, eat at regular times, not skip meals and not splurge…too much. I've stopped going to buffet restaurants because I think, "Oh, I can eat it all and then go home and take the medicine," but that's not the answer. Support from others has been important, too. My husband helps me keep track of what I eat and how much I exercise. And my doctor is very helpful. But your doctor can only do part of the job. It's like being a student: You're the one who has to do the homework and show up for the tests if you want to succeed in the class.
June's current goals are to exercise more and eat better so that she can bring down her A1c and cut back on the amount of medication she needs.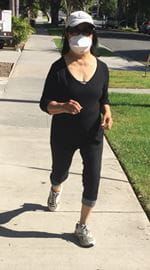 I've come a long way, but I still have to work at it and keep trying to get better every day." — June L.