Beyond Insulin: Diabetes Meds and What They Do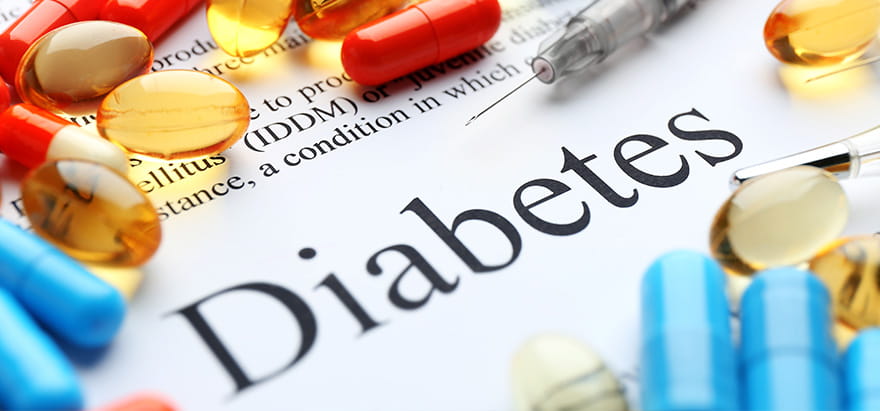 Sorry to say, there is no single magic pill that can treat diabetes. However, there are many different types of drugs that can work with the other parts of your diabetes management plan to keep your blood sugar at healthy levels. Sometimes, one drug is enough. But if one medication alone doesn't do the trick, your doctor may prescribe a combination of diabetes pills or injectables, or these drugs plus insulin.
Now that newer diabetes medications are injected under the skin, it can be confusing to know whether a drug is insulin or not. We've listed some of them below, along with each one's tier in the 2020 SCAN Formulary.
Drug Category

Brand Name

Tier

Type/ What They Do

GLP-1 Agonists

Bydureon

Byetta

Victoza

Ozempic

Trulicity

3

3

3

3

4

Non-insulin injection/ Stimulate

the pancreas to produce more insulin

after meals and reduce appetite

SGLT2 Inhibitors

 

Invokana

Farxiga

3

3

Tablet/ Prevent glucose from being

absorbed in the kidneys—so, there's less glucose in the blood

SGLT2 Inhibitors

and Metformin

Invokamet (regular and XR)

Xigduo XR

3

 

3

DPP-4 Inhibitors

Januvia

Onglyza

3

3

Tablet/ Increase the effect of hormones that help reduce blood glucose levels, without causing

hypoglycemia or negatively affecting

cholesterol levels

DPP-4 Inhibitors

and Metformin

Janumet (regular and XR)

Kombiglyze XR

3

 

3

Amylin Analogues

SymlinPen

5

Non-insulin injection/ Work with insulin to control blood sugar
Depending on your health issues, your doctor may also prescribe a medication used to treat conditions other than diabetes. For example, colesevelam is a cholesterol-lowering medication that also reduces blood sugar levels and can be safer for people who may not be able to use other diabetes medications because of liver problems.